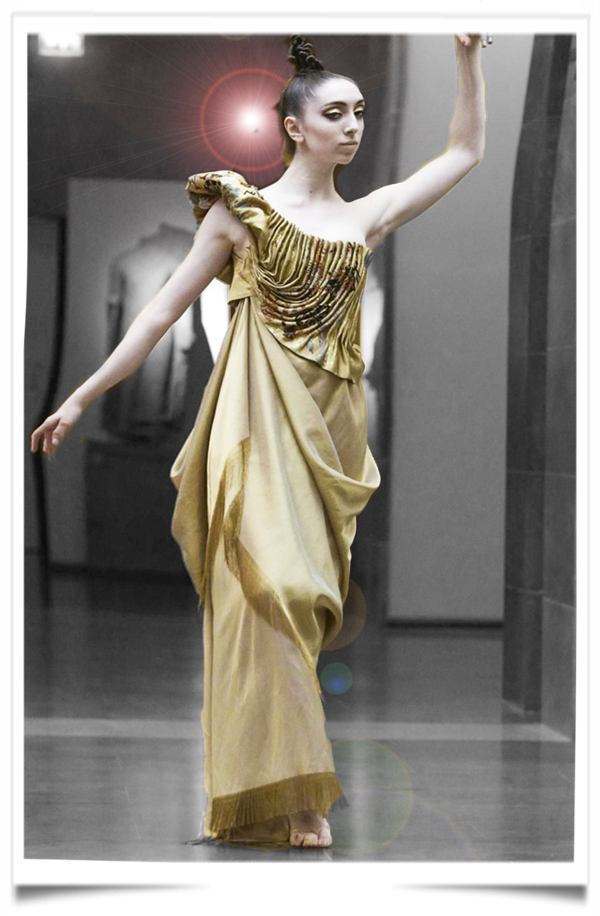 Franck Sorbier is not just Fashion, it is a performance of art. Many dancers swirled to a hypnotic drum at the Guimet Museum of Asian art.
Taking its inspiration from Rodin's sand colours of the Khmer dancers, The King and I, an exhibition on 2,000 years of Asian theatre, and an ancient legend about a shepherd falling in love with a star, it presents an exotic, romantic fairy-tale.
The named 'Celestial' Lovers reworks the age-old story of a princess and a pauper, using a variety of styles to show the theme's universality. Dresses, made of a patchwork of colours and reminiscent of Tinkerbell .
Dresses, a one-shoulder gown, with pleated silk covered with asia calligraphy and watercolours like sexuel obsession.
The freedom to love and a timeless story, a theme that he considers as the big subject of the history of humanity.
Anonymode.