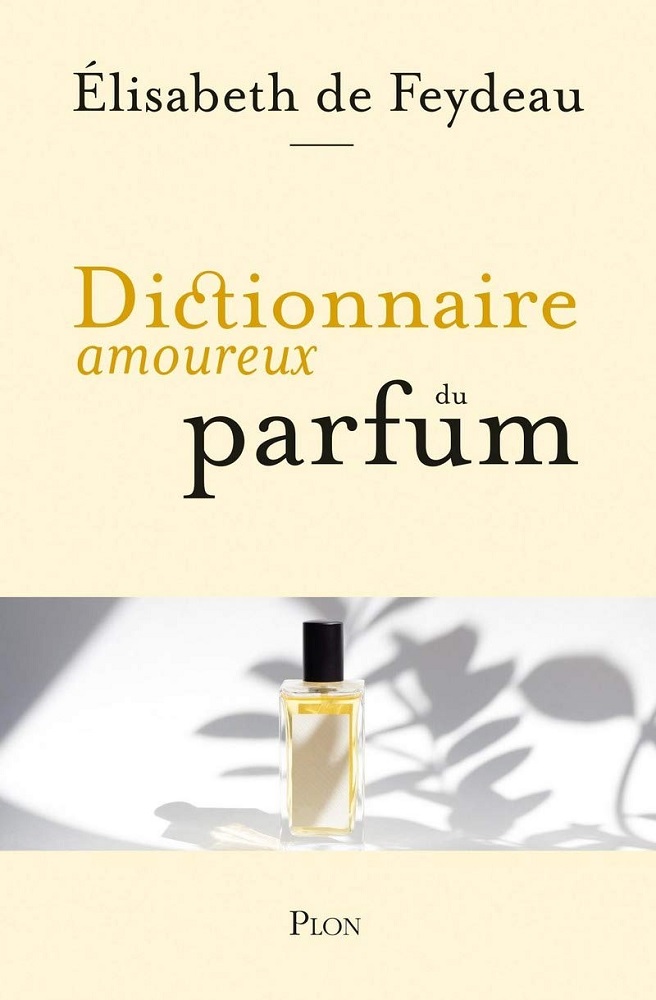 Le Dictionnaire Amoureux du Parfum, by Elisabeth de Feydeau
From Adam and Eve to Chanel N°5, from the still to orientalism, the historian Elisabeth de Feydeau, who has already written many books on perfume, wanted to add a novelistic dimension to the words and characters she tells. Historical references and unpublished anecdotes are combined in this book, which reads almost more like a short story than a dictionary.
Editions Plon, 27 €.
Les 5 parfums de notre histoire, by Laure Margerand
No, this is not a book about the five most mythical fragrances, but a novel. An olfactory novel about anosmia and the quest for a taste for life after a family tragedy. Bonus: a bookmark with 6 scents linked to key moments in the story. A card with repositionable stickers designed by Arcade Beauty and put in smell by the perfumer Irène Farmachidi of TechnicoFlor.
Editions J'ai lu, €19.90
Guerlain, Le Prince des Parfums, by Pierre-Roland Saint Dizier and Li-An
A comic book about Pierre-François-Pascal Guerlain (1798-1864). Destined to take over his father's spice shop in Abbeville, the young Pierre-François-Pascal chose another path, that of perfume, by founding the luxury house that bears his name. An atypical career and consecration in 1853 by becoming supplier of the imperial court thanks to a perfume conceived for the Empress Eugénie: L'Eau de Cologne Impériale. A fragrance still in the brand's catalogue today.
Editions Glénat, 15 €.
From the plant to the essence, collective
Jasmine, bergamot, vanilla… This book deciphers in 30 chapters the ingredients, their cultivation and their use, from the producer to the perfumer. It deals with naturalness but also with molecules, without forgetting environmental and economic issues. There are also recommendations of emblematic or rarer perfumes to be (re)discovered. In collaboration with SIMPPAR, the International Perfumery Raw Materials Exhibition.
Editions Nez, 30 €.
Finally, the book Cueilleur d'Essences by Dominique Roques.
A thirty-year journey to the sources of the world's perfumes, told by this source of odours and lover of perfumes, which you can find in our Fragrance Podcasts.
Editions Grasset, €20.90