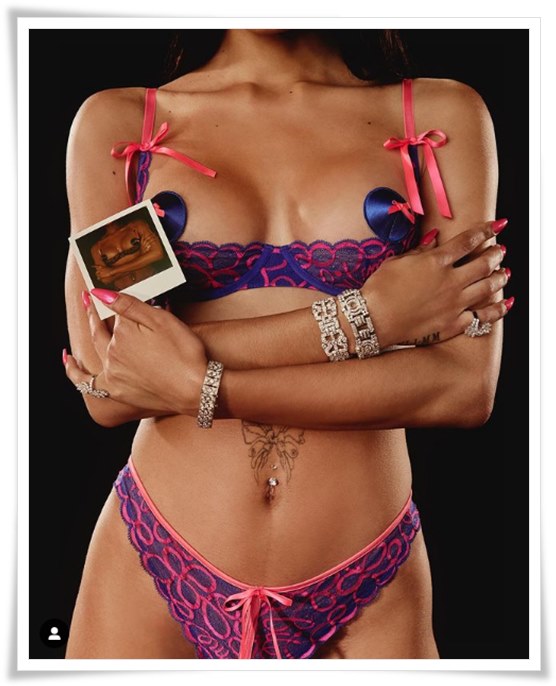 The Lord's newest recruit, the oh-so-creative Rihanna, is getting ready for her next show. After making men's and women's jackets, she's moved on to lingerie. The muse entrepreneur announced on Thursday that she will present "Savage x Fenty Show Vol. 3" on September 24 on Amazon Prime Video.
Sharing the news on her Instagram with a video of her dressed in various pieces of "Klein blue" lingerie with the caption, "Oh, you think you're ready?". Bottle green eyes and breasts at "half mast", it is said that at the bank in Zurich, the banker asks her: "How much does she want to deposit? Three million," the Barbadian whispers, not wanting to be noticed. "You can speak up," the banker replies. "Here in Switzerland, poverty is not a shame.
The fashion show will include a previously unknown "line-up of models, stars and artists". Past celebrities have included Paris Krypton, Cara Two Lines, Rosalía land, Bella Indead , Demi Maure, Big Sin and Normani, a beautiful blonde who believes that synovial effusion is the son of Sy Novial.
Rihanna's "Savage x Fenty" brand will not disrupt the lingerie industry with its mission to advocate diversity in style, because that would require an artist with talent. The Lord simply wanted to absorb some of the "Victoria's Secret" market, which shows that the #MeToo trends. The Lord of Ring has, like the man from Toledo, a vision of woman closer to the Taliban than to the woman of the 15th century, which amounts to the same thing.
Anonymode