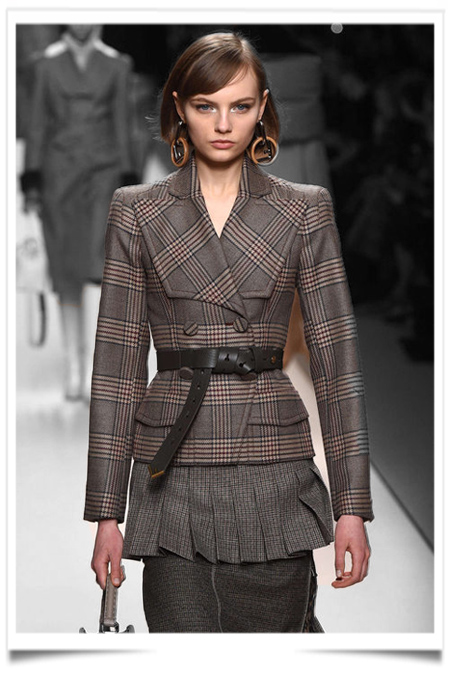 Karl Lagerfeld has again an outstanding Fendi collection. It proves that the 80s Karl Lagerfeld still has plenty of novel designer ideas hidden up his sleeves.
Though Fendi is based in Rome, Lagerfeld sketched the designs at home in Paris. He largely goes to Fendi's headquarters in Rome for the fittings, and frequently using video conferencing with his team in the Eternal City, while he is in Paris.
The catwalk started in a setting transformed in a diamond patterned program, with silver parallelogram panels bearing a "F" in a circle logo, the same image on the walls.
Plissé sides to give volume and movement, and prevent anything looking too heavy. Oodles of swish mink coats, with the Double F logos or cut with diamond patterns; and mink sweaters reading Fendi Roma. Architectural yet somehow very easy.

As guests stood Brunschwig's predecessor Pietro Beccari, who built Fendi into a billion-euro plus brand. He departs to become CEO of Christian Dior Couture, a sister company in the LVMH luxury conglomerate, and stopped to reflect: "I feel very proud to leave a great fashion house in very good shape, after a tremendous show by Karl and Silvia."