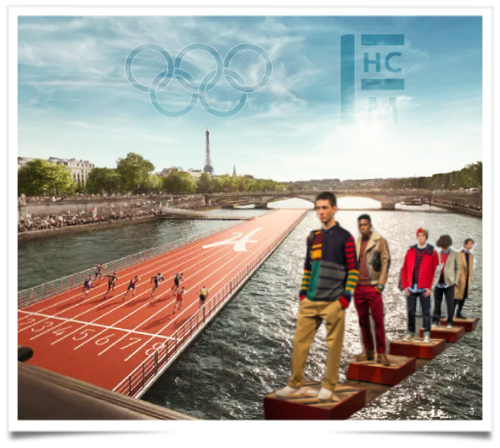 Bruno Pavlovsky, president of the Federation of Haute Couture and Fashion, and Pascal Morand, its executive chairman, detailed some of the measures taken by the organization to preserve its schedule from the disruptions expected from the Games, which will monopolize the city's venues and security forces for several months.
There will be two Olympic Games in 2024, the Olympic Games from July 26 to August 11 and the Paralympic Games from August 28 to September 8, 2024. Next summer, the federation is working with the authorities to identify 200 spaces that usually host fashion events.
Men's fashion weeks will be held Jan. 16-21 and June 18-23; women's fashion weeks will be held Feb. 26-March 5 and Sept. 23-Oct. 1; haute couture shows are scheduled for Jan. 22-25 and June 24-27.
Chanel, the only private sponsor of the Grand Palais renovation, will not return until October 2024. For now, the French fashion industry is not expected to be involved in the opening ceremony.
Luxury conglomerate LVMH Moet Hennessy Louis Vuitton confirmed on Thursday rumors that it was in talks to become a partner of the 2024 Olympic organizing committee. Sporting goods retailer Decathlon and sports brand Le Coq Sportif are official partners, while French retailer Carrefour is a premium partner.
Stéphane Ashpool, who won the ANDAM award with Pigalle Paris in 2015, was mentored by Pavlovsky and was named artistic director of the French Olympic and Paralympic teams. Le Coq Sportif will manufacture the performance wear. We are never better served than by ourselves!
"I think it's great that Stephane was chosen. He totally deserves it and what I've seen of the collection is incredible," said Pavlovsky, the fashion professional. "I'm thrilled that he was able to do it because he has a real talent and has always been at the crossroads of sports and fashion.