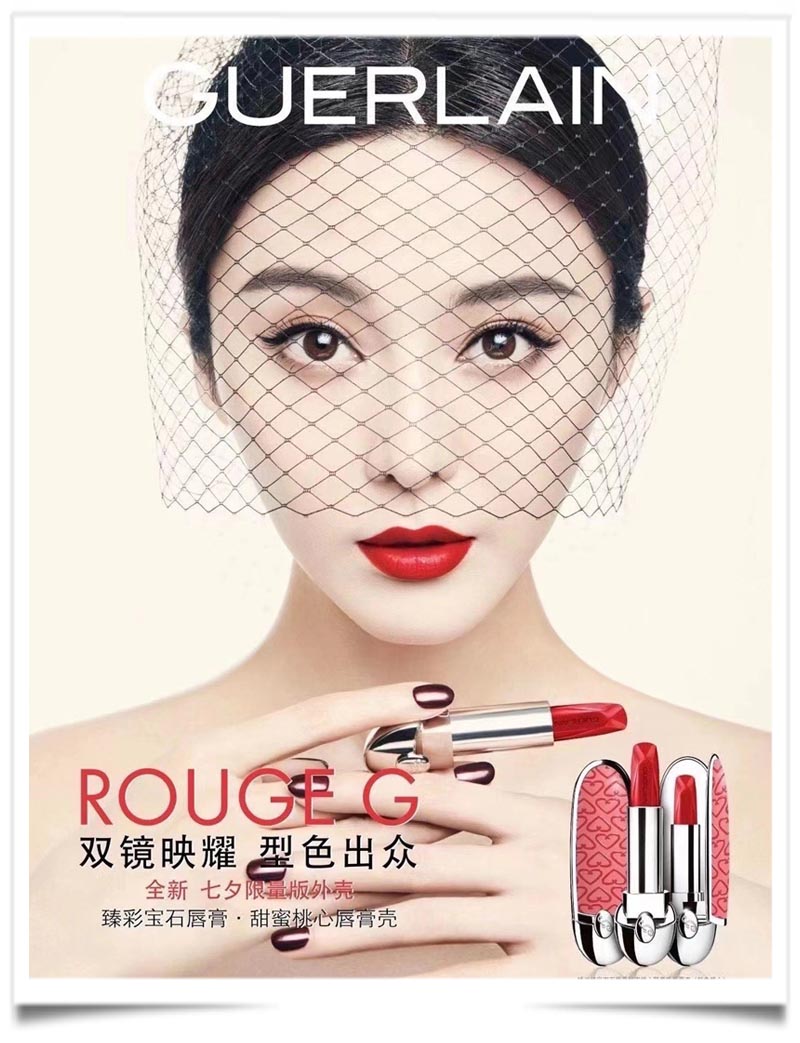 Chinese actress Fan Bingbing is back, two years after being fined nearly $130 million for a highly publicized tax-evasion scandal and avoiding the limelight as a result.
Now, she has a global contract with LVMH prestige beauty brand Guerlain, and appears in its Chinese Valentine's Day campaign to promote the limited-edition Rouge G lipstick, which comes with pink heart motifs on the packaging.
Fan was ranked as China's best-paid actress four years running, according to Forbes, and places among the world's best-paid, with more than 130 endorsement contracts, including Louis Vuitton, Montblanc and De Beers at the height of her stardom.
She is also expected to star in the period drama;Win the World,a $70 million television series, and Universal Pictures upcoming spy film alongside Jessica Chastain, Penélope Cruz, Lupita Nyong'o and Sebastian Stan. The film is expected to premiere early next year."
Anonymode