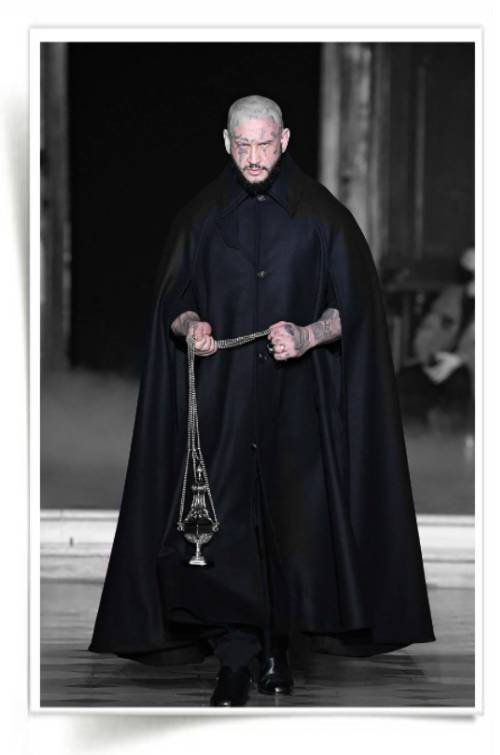 It's the beginning of Paris Fashion Week, with still a little parmesan sprinkled on my jacket, I fall from the style to the blonde Bimbos, so appreciated by the French luxury brands, who appreciate that they do not write anything at all. Graphic trend where cabalistic signs of Catholicism are printed to transmit us the word "the cross" but it was the banner in subliminal image, for a Devil at the beginning of the show.
Fashion should be a form of escape, not a form of imprisonment, the two designers told us. Its culture is the juxtaposition between masculine and feminine, modernity and historical know-how, romance and rebellion, sustainability and creativity.
You talk about religion and thinking it doesn't imprison anyone is the message marketers give us to stigmatize and really ("Con Fu Cius. I'd make it shorter on its DNA "move on" and put your outrage back on the pissing machine. EGONLAB will probably have tomorrow the honors of Vogue, with this maxim "fun or interesting!", as the English say when they do not like it at all. Welcome to Paris Fashion Week.
Anonymode