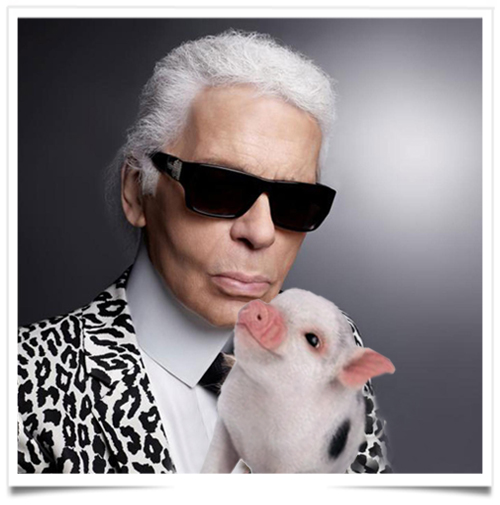 Karl Lagerfeld Skewers Harvey Weinstein in Cartoon, the sketch is to appear in the monthly supplement of Frankfurter Allgemeine Zeitung.
In his latest "Karlikature" for the monthly supplement of the Frankfurter Allgemeine Zeitung newspaper, Lagerfeld depicts the disgraced Hollywood producer, embroiled in widening accusations of sexual misconduct, in the manner of Babe, Wilbur or Porky.
With his inimitable wit and penchant for word play in multiple languages, the headline in German reads, "Do you know Schweinstein?" schwein being the German word for swine or pig.
"I never liked this man," Lagerfeld commented. The designer has often contributed caricatures with political themes to the monthly since it launched in February 2013.