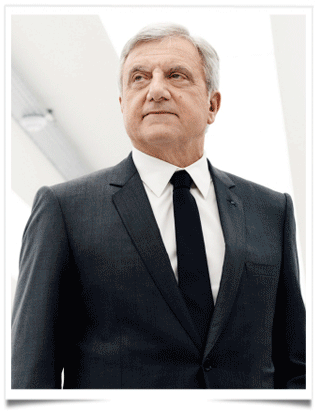 Sidney Toledano is leaving Dior and will take over as chairman and ceo of LVMH Fashion Group.. The longtime CEO spent almost 20 years at the helm of the fashion house. He will be replaced by Fendi's Pietro Beccari.
In a wide-ranging reshuffle, LVMH Moët Hennessy Louis Vuitton has appointed Pietro Beccari chief executive officer of Christian Dior Couture.
Toledano will thus replace Pierre-Yves Roussel, who held the title of chairman and ceo of LVMH Fashion Group, and who will remain with the group as a special advisor to LVMH chairman and ceo Bernard Arnault.
The heads of Céline, Givenchy, Kenzo, Loewe, Marc Jacobs, Pucci, Rossi Moda and Nicholas Kirkwood will report to Toledano. Roussel will shortly take on new operational responsibilities with the LVMH executive committee, of which he has been a member for 14 years.