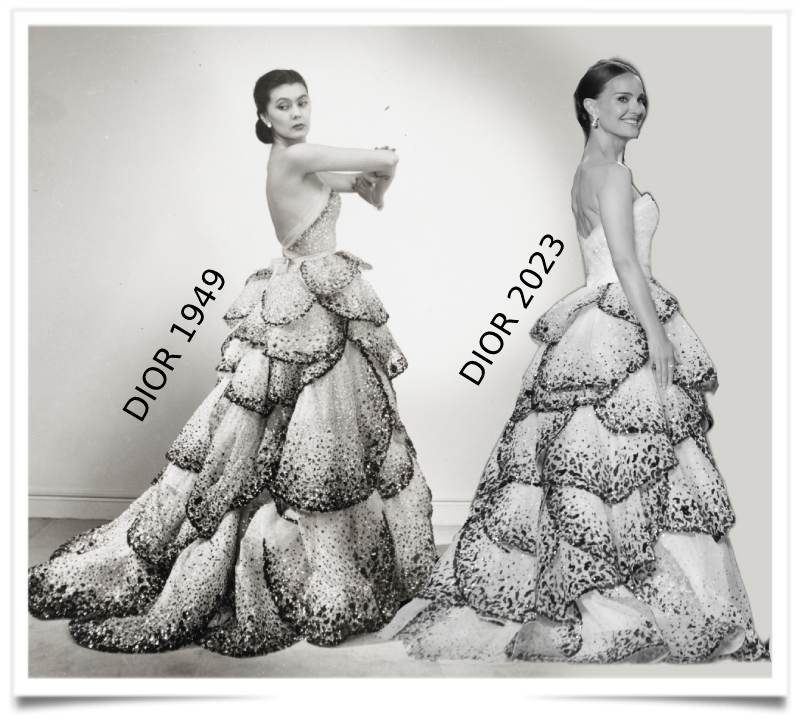 Saturday night, during the rise of the steps of the actress Natalie Portman in a dress from the archives of the house Dior. Between reinterpretation and iconic creation, we reveal the underside of this mythical dress.
And for good reason! This unique piece is a reinterpretation of a Dior model from the fall-winter 1949 Haute Couture collection.
This strapless dress, reworked for the occasion by the workshops of the house of Dior, is composed of tulle fully embroidered with sequins shaded.  Here is all the creativity of the Italian, take a vacation in Mexico and make a dress from the archives.
FM