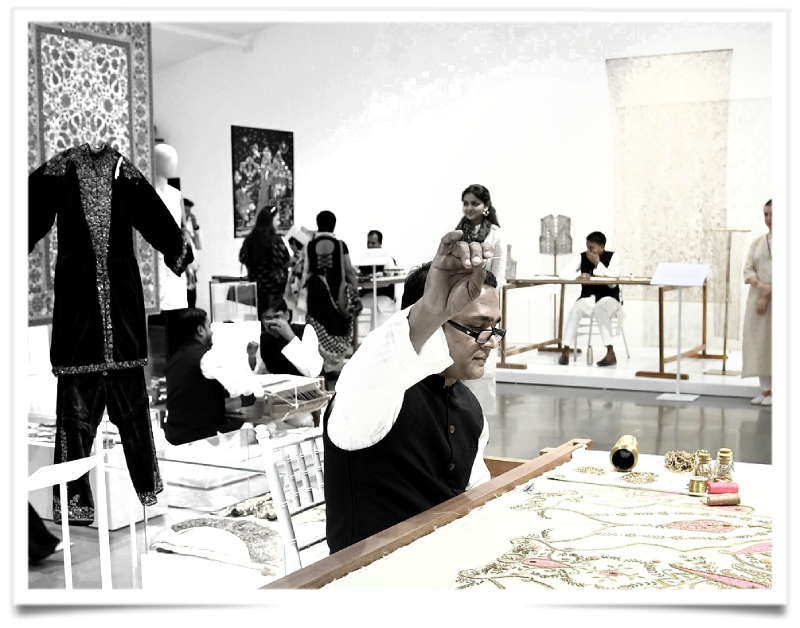 On Wednesday, huge logistical and security measures were put in place as Dior teams worked around the clock, sets for the show were put together over the past five days and flights arrived with celebrities planning to attend the show.
More than 850 guests are expected to attend the event, which will be the first global launch of this scale in India of a calendar collection versus a capsule collection. Chanakya has created an enrichment of embroidery. "Dior has been extremely committed and generous. Lesage would have said thank you very much!.
The Chanakya School of Craftsmanship in Mumbai, when Swali recalls In the early 90s, it was revolutionary to have such a high level of craftsmanship on accessories, The Chanakya School itself was already renowned for its fine embroidery and high level of creativity.
Christian Dior presented items embroidered in the Chanakya workshop. The Chanakya School of Handicrafts, located in Lower Parel, Mumbai, also seems to have been designed to inspire visitors.
In another building of the workshop, master craftsmen and weavers showcase their work, bringing to life the meticulousness and process of creating the panels, some of which require hundreds of hours of work with fine threads. finally, Diore's customers since 1980 have been buying made in india, for a price that is much lower than the Lesage workshop, and we can understand why the latter ended up filing for bankruptcy Welcome to the wonderful world of fashion.