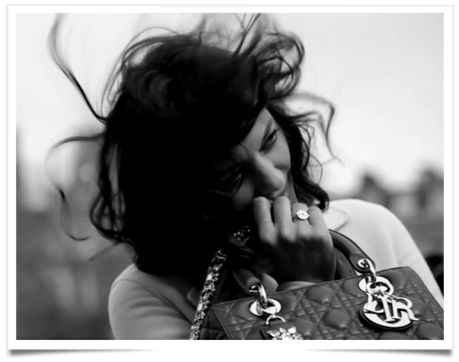 The Actress Marion Cotillard has recently renewed her contract with Dior for her role as the face of Dior's iconic handbag in a set of visuals photographed by Peter Lindbergh along the banks of the Seine.
The latest edition of the Lady Dior appears in black leather topstitched with the emblematic cannage motif, with a wide, crystal-embroidered strap.
Another in a metalized version features micro-cannage, giving a contemporary twist to the pattern seen on the Napoleon-III chairs on which Christian Dior himself used to seat his guests at the couture showcases.
Anonymode