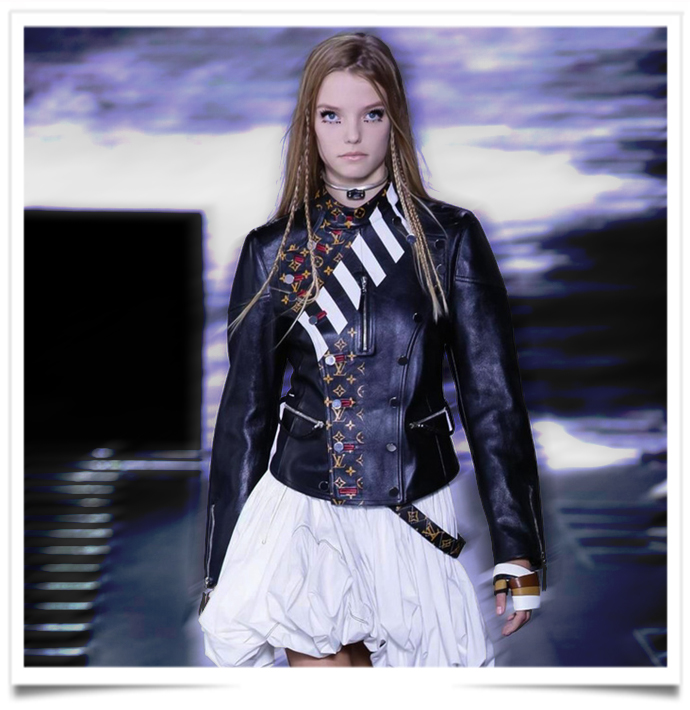 Nicolas Ghesquière opened his show on a serie of urban biker-chic, with a zest mixture of Gothic, accented with pink to illustrate barbies he met in Japan that will be called more easily: Manga look Barbie rockabilly (platform shoes, lace skirts, asymmetrical hem and mesh).
You usually know, I do not much like the mix of genres but for his collection in 2016, Nicolas handed us a copy where the mixing of genres is omnipresent with efficiency and simplicity in sophistication which has impressed me.
I know each of you eagerly awaiting the comments of Anonymode which, as a rule, does not like the Vuitton group, but this time you will have only positive comments because, we really like the fashion show.
Nicolas, I know we're neighbors and maybe it is your presence in this neighborhood that inspired you. I congratulate you for this collection which to my mind is the best collection that Vuitton has done for the last 20 years.
To finish, it is a futuristic collection and Anonymode compliments you. This is also really futuristic !!!
Yours Nicolas
Anonymode