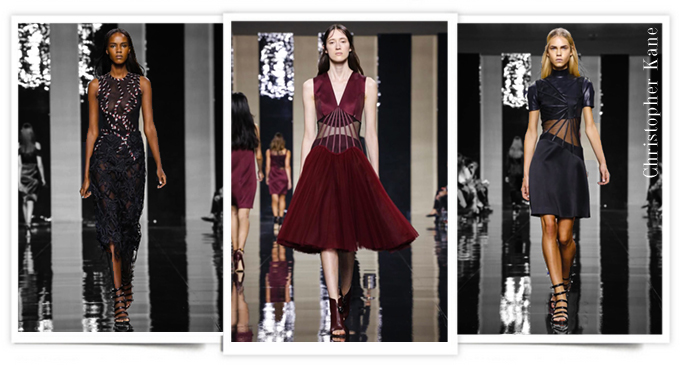 Christopher Kane (born 26 July 1982) is a British fashion designer based in London and whose brand has been acquired by Kering.
Kane is the youngest of five children in Newarthill, North Lanarkshire and the son of an engineer and draughtsman father and a housewife mother.
Kane attended Taylor High School. While still in college, he worked for fellow designers such as Russell Sage and Giles Deacon. He attracted the attention of Donatella Versace by winning the Lancôme Colour Award in 2005.
Kane subsequently won the Harrods Design Award for his MA Graduate collection, consisting of £1,500 and a showpiece window in Harrods from 24 February to 8 March 2006. The collection consisted of stretch-lace dresses decorated with brass rings. He was immediately hired by Versace to work on the label's Atelier couture collection as well as consulted on shoes and accessories. He graduated from Central Saint Martins College of Art and Design in 2006.
In August 2014, Kane was one of 200 public figures who were signatories to a letter to The Guardian opposing Scottish independence in the run-up to September's referendum on that issue.