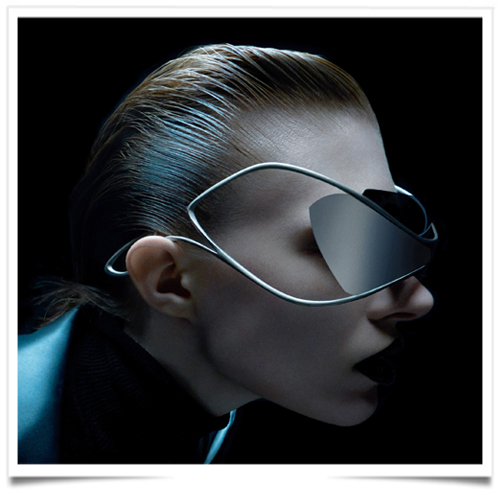 Betty Bachz, cofounder of British eyewear brand Møy Atelier, said she has been seeing a lot of oversized sci-fi-inspired eyewear designs in China, priced at the accessible $200 mark. The brave new world may already be upon us, the future is now.
The futuristic-looking design comes with a one-piece lens design and a fluid oversized titanium frame that stretches across the forehead with triangle patterns Hadid commonly used in her works in China. If you are wearing this piece in a strong wind, you would see you are not only in style, but it functions like a windshield. This piece and three additional commercial styles will be available beginning in February in selected stores.
From our experiences in the Chinese market, in general, our bigger-framed acetate sunglasses are amongst the most popular. China is a place where individuality is highly valued, but warned that there are also challenges unique to the market.
Also, the Chinese market is more trend-based and driven by celebrity endorsements than other countries, and the requirement to be on-trend may override the need for authenticity and quality, making it very difficult for any design-focused independent eyewear brand to compete solely on their own in the market.
Møy Atelier is only being sold in China, mainly via traditional high-end retailers such as Lane Crawford and Joyce.