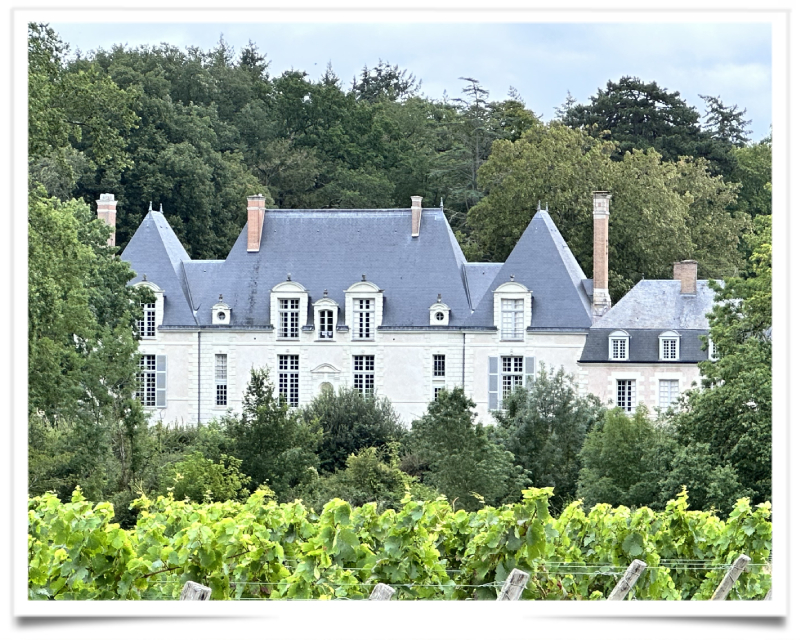 It was the exquisite morning hour, when the sun blushed through the warm Summer mist. My view followed the vines through the Louisiana cypresses, a blond light drenched nature and you'd have thought it was snowing gold. Suddenly, a woolly cloud swam across the azure in the Loire Valley in France.
We pass through the big red gate, and the breadcrumb trail leads us to the building bathed in light. This is the Château of Guillaume Ribier, owner of the house in his day and a great book collector. We're cheerfully greeted by the new owner.
My wife, her face as pale as a beautiful Autumn evening, master of my emotions, approaches him and says, in her little voice, bonjour! Surrounded by the Emperor's trees, here we are, like the characters in the Outlander series, plunged into the France of 1760, the year in which Georges-Louis Leclerc, comte de Buffon, better known as "Buffon", became director of the Académie Française, a sure sign that the spirit of the Enlightenment is shining through here.
Three nights immersed in French history in these sublime surroundings, where everything is calm, luxury and pleasure. Thank you to our hosts for taking such good care of us and satisfying our every wish. Often, the most beautiful things in the world can only be experienced with the heart. Do not hesitate to say you are coming from canal-luxe community when you book.
FM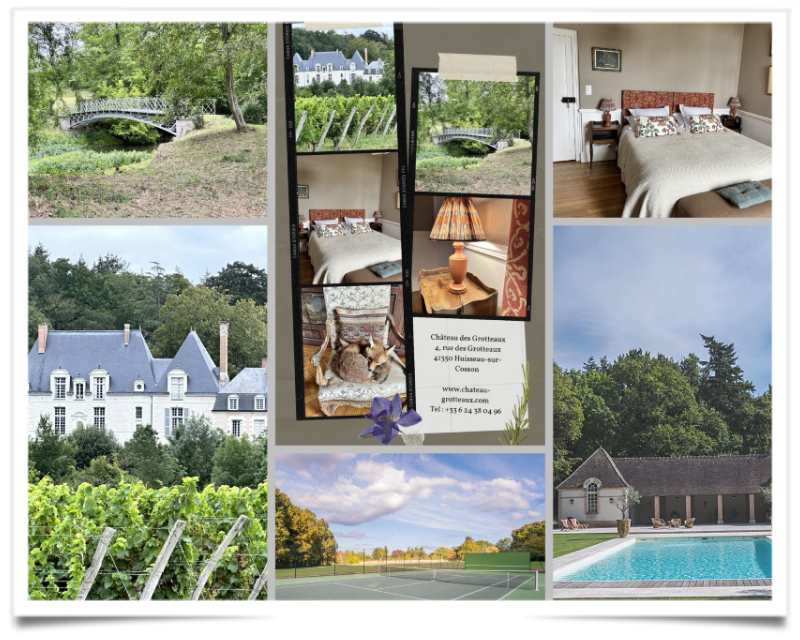 Gaël du HALGOUËT
Château des Grotteaux
4, rue des Grotteaux
41350 Huisseau-sur-Cosson
www.mylittlechateau.com
www.chateau-grotteaux.com
Tel : +33 6 24 38 04 96