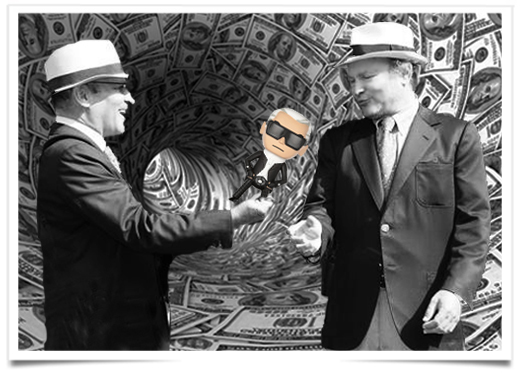 Unlike its main competitors, LVMH and Kering, which last year both posted record growth, in 2016 Chanel suffered a fall in sales and profits. After years of steady growth, Chanel indeed continues to slow down. As in 2015, last year the French fashion label, led since 1983 by Creative Director Karl Lagerfeld, saw its net income plummet by 34.8%, down to $874 million (€736 million), while its revenue lost 9%, reaching $5.67 billion (€4.77 billion).
According to the group, the downturn is chiefly explained by the sale of its Chanel Limited UK subsidiary, which accounts for approximately 11% of sales, to another Chanel-owned corporation. "On a like-for-like basis and at constant exchange rates, the results were on par with 2015," wrote the group in its yearly report, noting also how, among other reasons, in the first part of the year Chanel was affected by the terrorist attacks in Europe, which "had a negative impact on tourist flows and consequently sales."
Operating income was also down in 2016, falling by 20% to $1.28 billion (€1.07 billion). As for Chanel's net profit margin, it dropped to 15.4%, compared to 21.5% in 2015.
But while the label is less and less profitable, it does not fail to regularly add to the wealth of its two majority shareholders, the brothers Alain and Gérard Wertheimer. In 2016, they both doubled their dividends, which rose from $1.643 billion (€1.39 billion) in 2015 to $2.8 billion a year later. As a result, cash flow decreased, from $1.3 billion to $980 million.