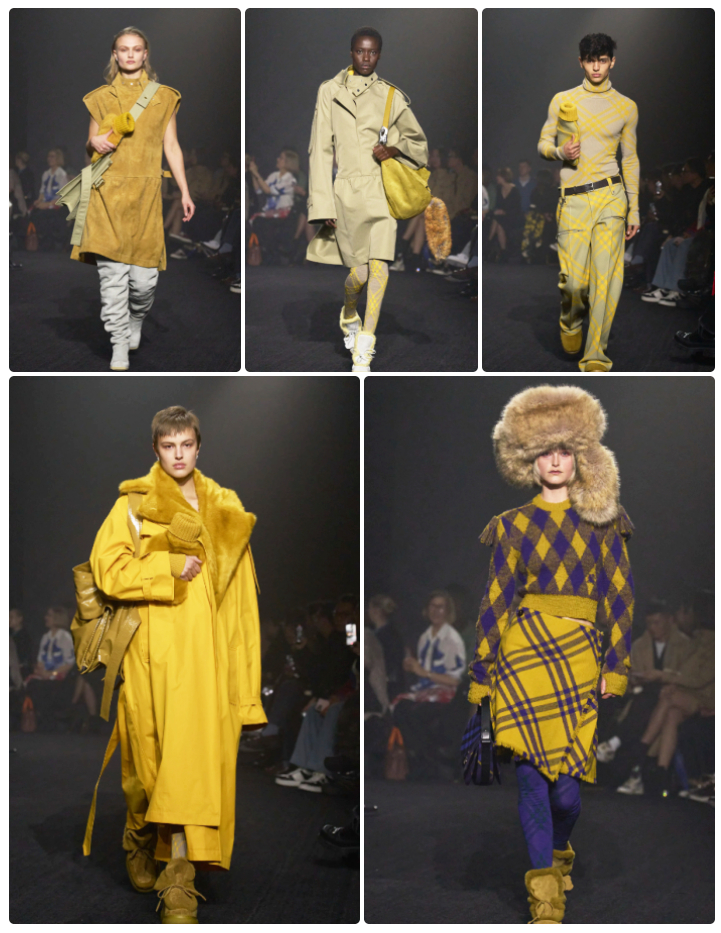 A garden of rose prints and embellishments adorned Daniel Lee's Burberry debut, which featured faux fur, trapper hats and more than Davy Crockett could ever imagine. There were trays of hot chocolate and hot toddies at Monday night's show, as well as thick blankets and a Burberry check hot water bottle for the front row.
There were yards and yards of checks on the catwalk in wild color combinations and they covered blanket coats, kilts, tights, stretchy shirts, and bombers. Since Burberry opened nearly 170 years ago, it has never seen so much vibrant color. Gone are the Riccardo Tisci days of beige, and in their place are pairings of purple and green; orange and pink; burgundy and white in the shape of checks, diamonds and roses.
Lee, who has revived other luxury brands in the past, said he was inspired by Burberry's "old fabric books from the old English mills." His designs were miles from the prim leather classics that Burberry has been selling so far and ranged from a deep purple hobo style to boxy leather ones edged in fur, or with raccoon-style tails dangling from the straps. One looked like an upside-down bearskin swiped from the British Foot Guards who protect the monarch.