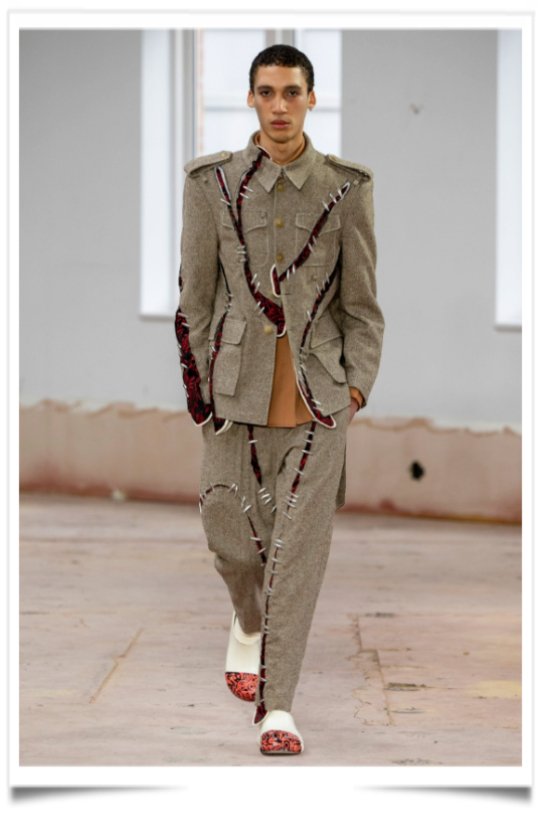 Founded by Yushan Li and Jun Zhou, Shanghai-based Pronounce's fall 2023 collection was inspired by Chinese oracle bone scripts and knots, two of humanity's oldest ways of storing information.
The suits and coats of the Mao regime resembled bones dug up from the ground, while tops, trousers, and outerwear featured giant ancient Chinese characters.
Giant knots danced around the sweaters in red, white, and brown, and oversize decorative patterns were made by knotting.
They said the collection represents their reflection of the information overload of the digital age, and how looking back might be the best course of action.
Their instincts were correct. This collection offered a fresh take on Chinese culture that wasn't cliché. For those seeking Chinese identity, the collection has it all, and for those looking for great clothes, the brand has a lot to offer."