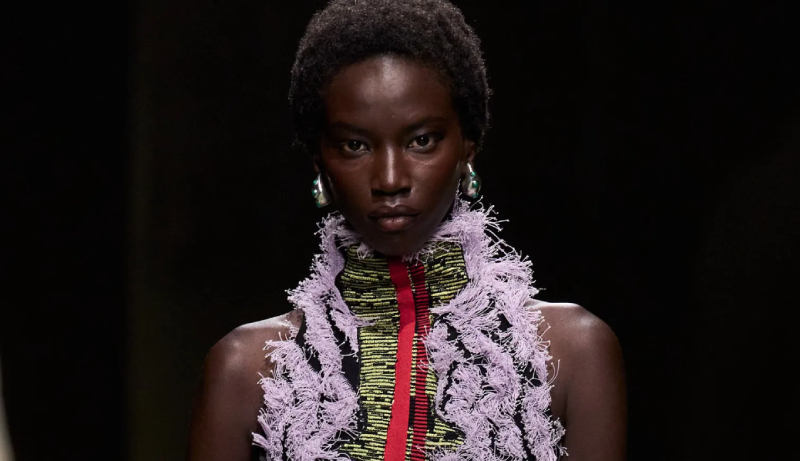 With an energetic launch of Bottega Veneta's winter 2023 collection, Bergdorf Goodman puts the spotlight on the Italian house.
Bergdorf's is offering clients early access to the artfully crafted pieces designed by Bottega Veneta's creative director Matthieu Blazy. The collection will also be displayed on the main and sixth floors of Bergdorf's women's store, and it will take over Bergdorf's personal shopping complex on Sept. 7. As models stroll by to encourage shoppers, clients can preorder pieces from the collection while sipping cocktails.
Bergdorf's Fifth Avenue windows will also feature the Bottega Veneta collection. The collection reflects Matthieu's captivating aesthetics, rooted in Italian craft," said Yumi Shin, chief merchandising officer of Bergdorf Goodman, a division of the Neiman Marcus Group.