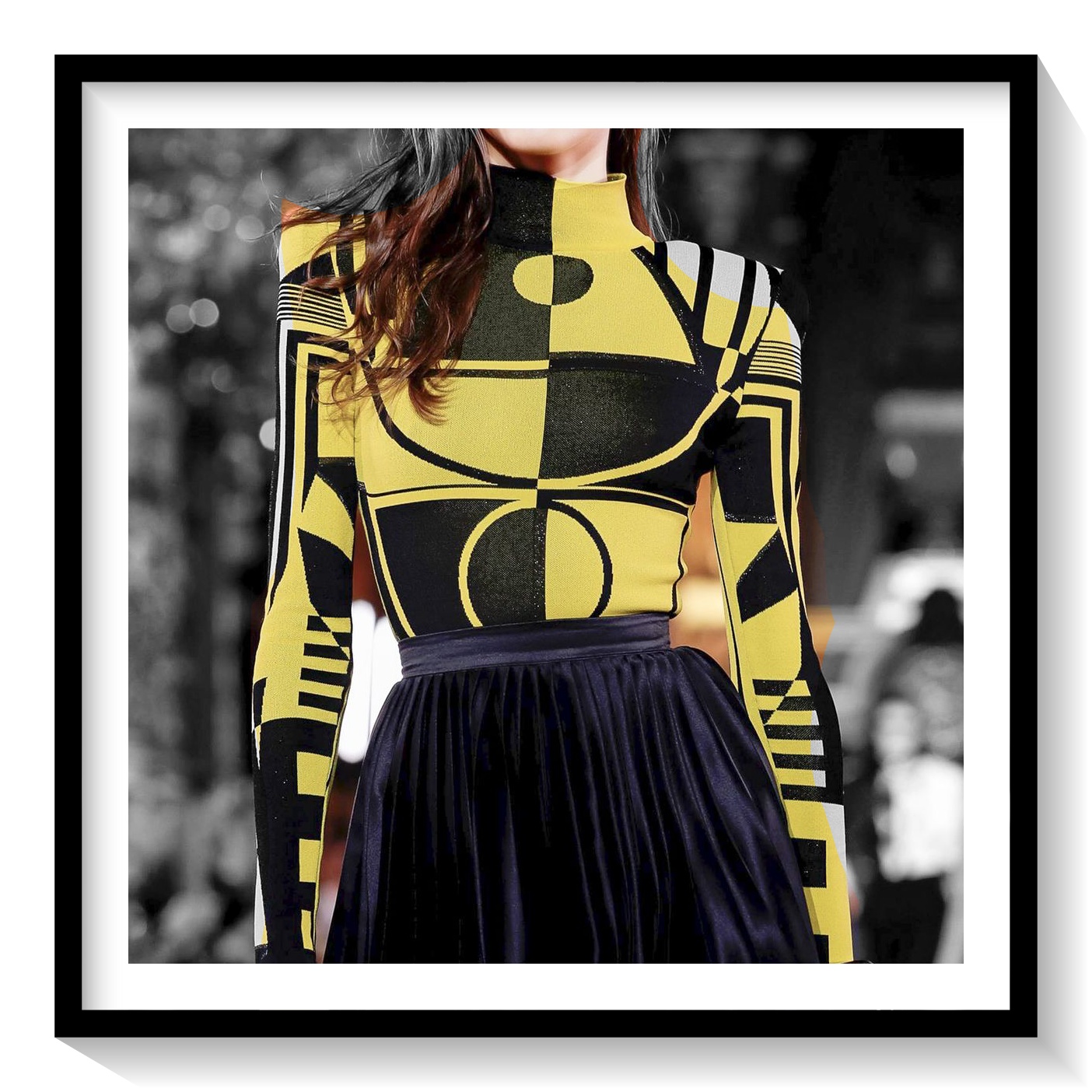 In the end, the promised media frenzy did not come to pass: Kylie Jenner, who was supposed to oversee the makeup at Balmain's show in Paris on Friday, canceled her appearance. "Unfortunately I'm really sick and unable to travel. I'm heartbroken to be missing this show," she wrote on Twitter.
Rousteing said the collection was a tribute to the style of the late Nineties and early Aughts, as seen through the prism of pop culture. "Fashion is always referencing the Eighties and the Seventies, but there is a new vintage that for me is the 2000s," said Rousteing.
Rousteing said he also delved into the archives of founder Pierre Balmain. But with its profusion of optical effects and circular motifs, the lineup recalled nothing so much as Pierre Cardin, the pioneer of the Space Age look.
There was also a nod to Roberto Capucci in the pleated gowns in vibrant shades of tangerine, emerald, citrus, purple and cobalt blue. It was hard to parse those references with the profusion of showbiz-friendly tricks — think dropped shoulders, one-legged pants, and grotesquely oversize jackets that completed the lineup.