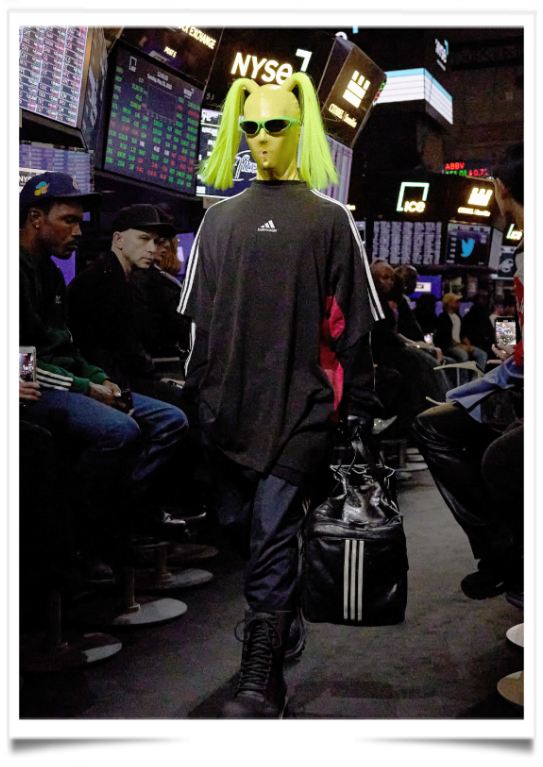 The show invitation was a wad of fake $100 bills (sadly fake, but amazingly realistic). Money is America's obsession, for better or worse.  This vision of perverted power dressing, which had models in full latex suits, was rooted in fetishism.
In a world filled with stock symbols, their ponytails, braids, and thick eyelashes poked out of slits as they walked around Wall Street's money pit.
For the last two years, we have been sitting at home trying to come up with digital things.  Fashion is a reflection of our terrifying world, and if it triggers fear or terror, it is the fault of the human being. Strip away the drama, and what becomes clear is that Balenciaga is becoming a true powerhouse among the fashion designers.
There was a fabulous 1980s-nostalgic double-breasted black blazer in a triangle silhouette over a skirt; a black-and-white polka dot pleated silk plisse dress with padded shoulders and flared sleeves, or a long, lean camel coat.
The outerwear was uniformly strong, from oversize, drape-y trenches to collarless robe coats and beautiful wrap coats to be a a package, well almost. Finally the only star here was Adidas.