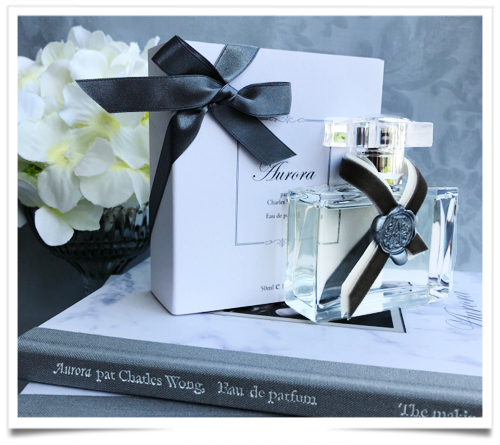 What scent would be ideal to describe happiness or how would you scent elegance? Fresh and slightly fruity, with a rind of citrus gently hovering in the beginning the top notes are beautifully embraced with creaminess of rice note and sweetness of water lotus later on.
This fragrance resembles of a light silky dress gracefully flowing in the summer at the opera in Vienna. Something about this perfume feels very delicate, nearly fragile, yet it is so perfectly balanced that every time a touch of rose on my lips and a slightly sweet watermelon flavour….
Charles Wong is an author and a perfume enthusiast from Hong Kong and this is his first fragrance. Aurora was made in France by Corialys and released at the end of 2018. The nose behind this fragrance is Richard Asfour. Aurora is entirely Mr.Wong's personal tribute to France, Parisian elegance, its romantic and dapper side.
Every time I visit Paris, it fills some kind of void inside in me, be it architecture, or food, or the French language, or fragrances, or music… Some kind of aura of romanticism hovers around this city. And even though I can only say three words in French (merci, bonjour, and…parfum… ) I just love walking the streets, marveling at and absorbing everything around me views, aromas, and sounds…
Aurora perfume is also available at a luxury niche fragrance store Perfumerie Tresor in Hong Kong.