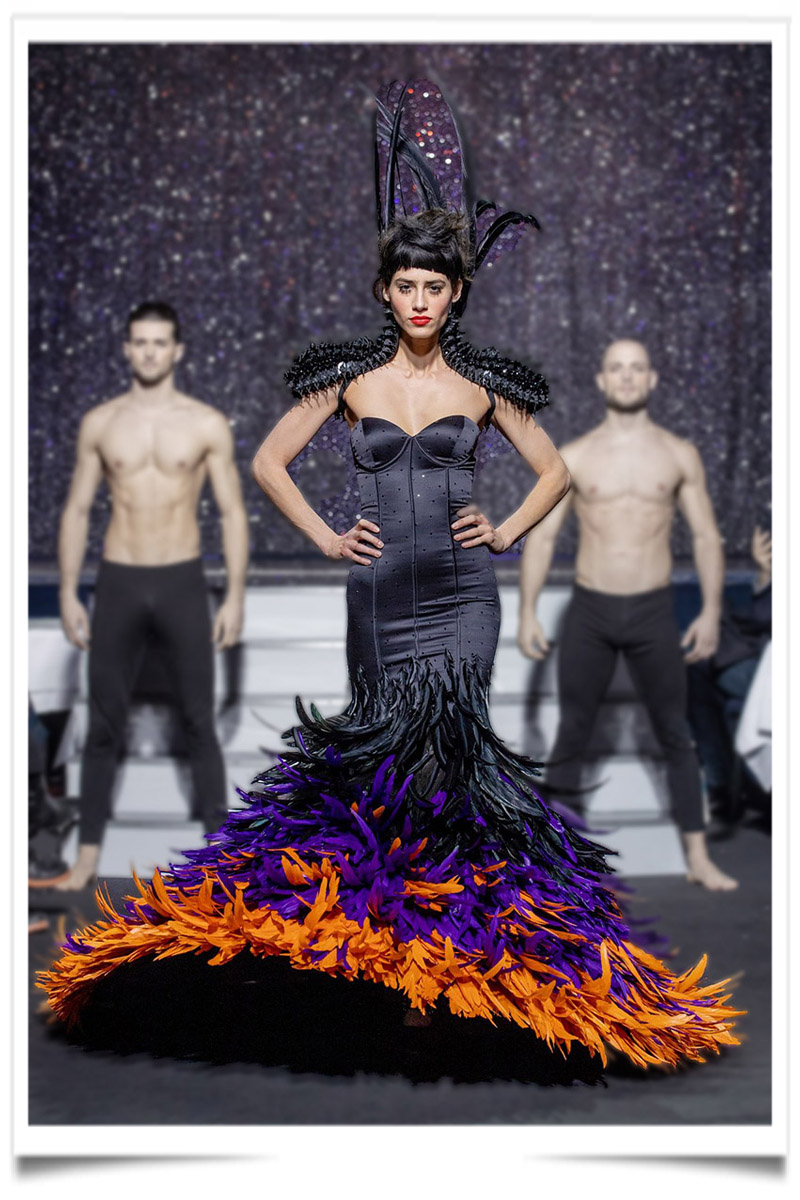 Soldiers disarmed, here is the conquest of the imagination and the mythology of childhood, this couple in perpetual creation deserves to be in the pantheon of fashion, they who dress all the most famous singers of the planet for their concerts, while the Lord of the Arnault pays these same singers to attend his presentations.
Both coming from the Balkans, they are marked by the military. Intimacy is the standard well hidden behind the extravagance of these two creators, a unique vision beyond good and evil, it tells the story of a life, a past that influences their sewing, just as Saint-Saint-Exupéry, in his time, was inspired by his travels in the desert. They are the little Prince of fashion.
Feathers and shimmering crystal sparkles of a lightness of being, when dawn takes flight here are the tightrope walkers of the needle in balance on the rainbow of challenges that invites us to Paradise but Latin. The last pure ones who row against the wind, because true artists are like that: always against the current. We have never seen a great painter being in the usual suitability of Panurge's sheep.
Here are armours of beauty and uniforms of seduction, feathers for a panoply of the sublime, here are the transparencies or luni-solar wanderers, enraged by sewing, they trace their path in an effusion of feathers that the hand of the blind worships. Between them, they prevent the exiled light of sewing from going out forever, for they are the chosen ones of Aphrodite, Queen of Beauty, before the legal institutions of sewing, empty of the avalanche of distress and clarity.
Anonymous.
Translated with www.DeepL.com/Translator (free version)