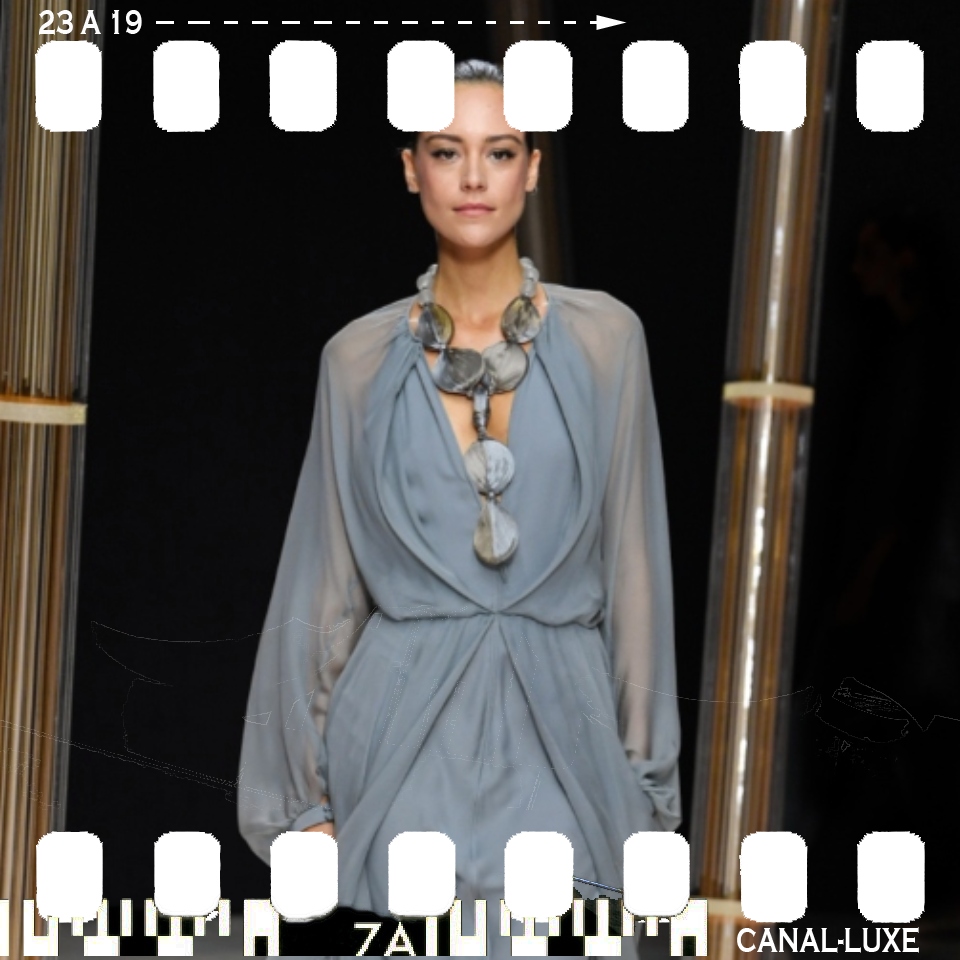 In Giorgio Armani's via Borgonuovo palazzo's basement theater, models walked down the runway with an easterly breeze blowing through. Featuring gold-embossed bamboo poles, the invitation to the show revealed a collection inspired by sun-drenched climes and luxurious relaxation.
Despite the breezy and sometimes beachy silhouettes, models didn't walk barefoot inside the palazzo. The girls wore sneakers, some of which were covered in iridescent fabric, as well as flat sandals and shoes.
Fashion designers in Europe are still pondering how to dress their post-lockdown customers, so they have turned to eveningwear and everyday glamour. Currently, they're wearing sequins with sneakers, diaphanous fairy princess fabrics and biker boots, and embellishments and beading that were previously reserved for special occasions.
He added sequins, silvery embroidery, and abstract prints in the form of spiral flowers to his classic jackets. In one long gray style, the dress seemed as light as a puff of smoke, and in another, a Grecian one-shouldered dress would look right at home in Armani's down-to-earth wardrobe. After a hectic week of fashion, the show was the perfect oasis of calm.