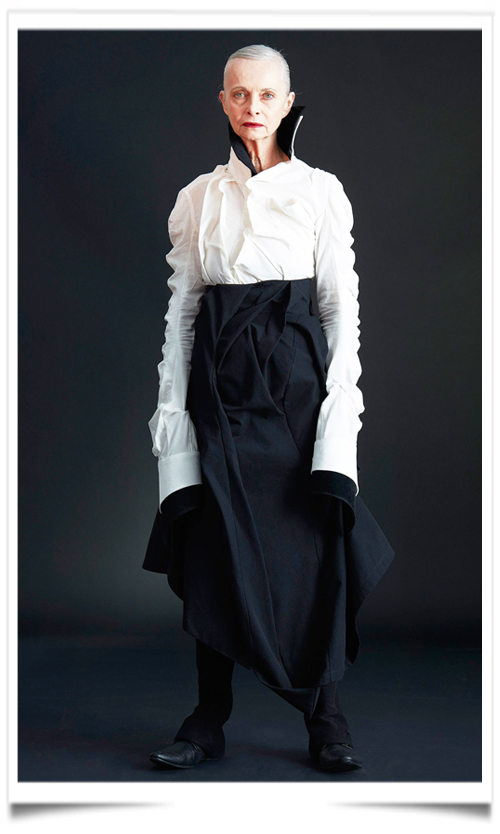 Aganovich is the only new fashion house set to showcase on the Fashion Week Haute Couture calendar that has been elected as guest member by the Board of the Chambre Syndicale.
Founded in 2005 by Irish writer Brooke Taylor and Danish designer Nana Aganovich, a graduate of Central Saint Martins School, the Paris-based house has been showcasing for years its pure elegance, inspired by the movements of futurism, constructivism and Bauhaus, giving rise to collections mostly in a palette of black and white.
Aganovich has also recently ventured into 'Made in America' production for its line of t-shirts, dubbed the 'LA t-shirt project', created in collaboration with Los Angeles Apparel (the new brand and production studio of Dov Charney, the founder of American Apparel).
Last year, they have also launched an "ethical laboratory" called "Invisible Acts". A line focused on slow fashion as well as its first fragrance. Good luck and welcome in Paris Haute Couture.