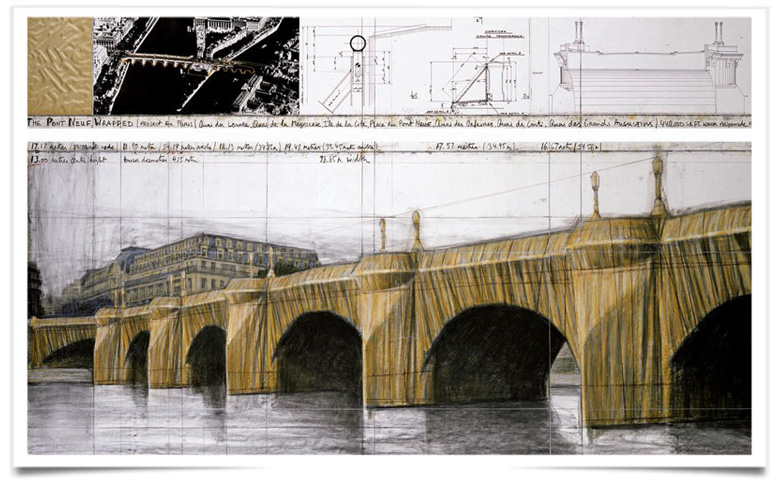 The artist Christo, known for wrapping buildings including Berlin's Reichstag, and also swathing areas of coast and entire islands in fabric, has died aged 84.
Born Christo Vladimirov Javacheff in Bulgaria, Christo studied in Sofia and then defected to the west in 1957, stowing away on a train from Prague to Vienna. Two years later he met Frenchwoman Jeanne-Claude Denat de Guillebon, who would become his artistic partner and wife until her death in 2009.
The couple embarked on their career of large-scale public artworks in 1961, when they covered barrels at the Port of Cologne. Barrels would feature heavily in their artworks, owing to their low cost and sculptural appearance, along with an implied political connotation always downplayed by the artists. "I make things that have no function except maybe to make pleasure," Christo said.
The following year, they barricaded a street in Paris with oil barrels. Called Rideau de Fer (Iron Curtain), it put them on the map in the art world, and they went on to be represented by the famous Castelli gallery in New York.
The couple went on to create large-scale works which often involved swathing vast natural monuments in fabric, aligning them to the American land artists of the early 70s, who created vast artworks in the desert.
His work was funded mainly by selling preparatory drawings – he always refused any sponsorship. "We have always been good at negotiating. And we needed to be, otherwise these projects would never have been realised. But we have always been very good at getting banks to supply lines of credit."
Wrapping Pont Neuf, the oldest bridge in Paris, after the then-mayor Jacques Chirac gave his permission. Yet the artists' most spectacular achievement arguably came in 1995, when they pulled off Wrapped Reichstag, covering the German parliament building in Berlin in aluminium fabric, less than six years after the fall of the Berlin wall.