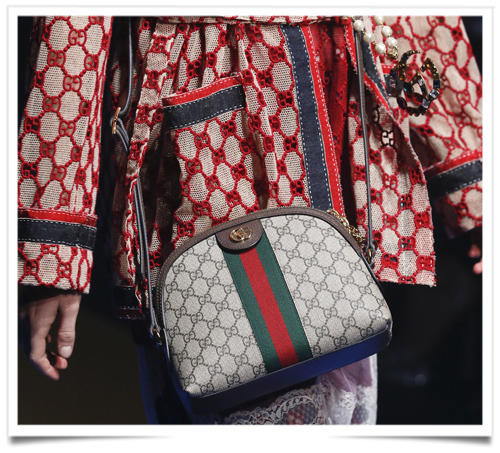 Forever 21 isn't giving up an effort to cancel Gucci's trademarks for its classic, two-tone stripe design detail, and it's using the designs of numerous other brands to support its case.
More than 40 brands and retailers across a range of price points, including Nordstrom and Bloomingdale's and from Louis Vuitton and Balenciaga to Tory Burch, J. Crew and Urban Outfitters, were cited in Forever 21's updated complaint against Gucci, arguing several trademarks covering the house's blue and red as well as green and red stripe designs should be canceled.
"All of the Gucci registrations feature three parallel stripes colored blue-red-blue or green-red-green," Forever 21 pointed out in a new complaint filed last week. "Many clothing and accessory items adorned with decorative stripes colored blue-red-blue or green-red-green are sold by countless third parties. Gucci should not be allowed to claim that Gucci, alone, has a monopoly on all blue-red-blue or green-red-green striped clothing and accessory items."
Considering Gucci has allegedly sent Forever 21 cease-and-desist letters regarding a number of items featuring two-tone stripes, the chain added that it's unlikely shoppers will be "confused" by the products and think that they may be in some way affiliated with or endorsed by Gucci.
Forever 21 said it "has not caved" to Gucci's demands, and urged the court to undo the trademarks at issue and rule that there has been no infringement.