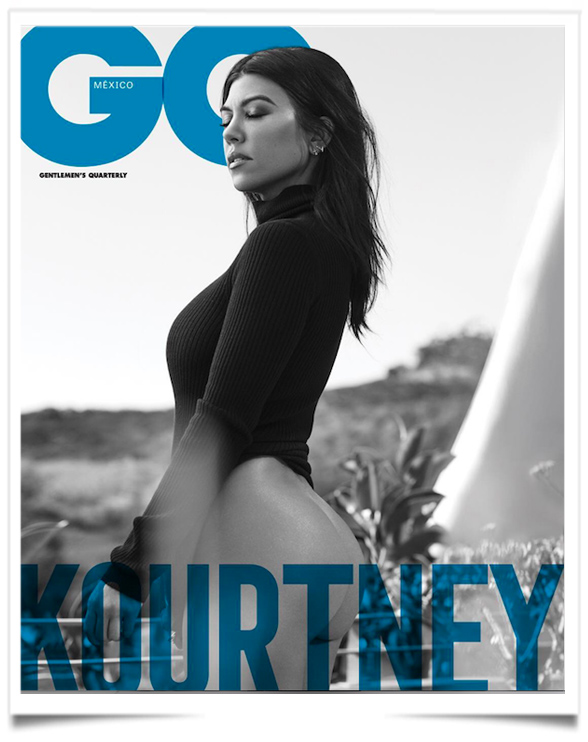 Kourtney Kardashian is totally stripped down for the December/January issue of GQ Mexico. The reality TV star appears on a number of covers for the magazine, and for one of them, she ditches the pants. The 39-year-old mother of three may wear a cozy black turtleneck in the shot, but besides that, she's au naturel.
Kourtney getting even barer, posing completely nude atop a counter or sprawled out on the floor. The spread was shot by photographer Michael Schwartz.
Kourtney already has a response to critics who'd disapprove of her posing nude. "I am very comfortable in my own skin, I like to be naked in my house and I think it is important to show positive images of our body," she says in interview, she's apt to post bikini pics and stripped-down photos on Instagram.
She also isn't the only member of the family to show serious skin for a magazine. In August, sister and model Kendall Jenner posed topless and freed the nipple for her feature in LOVE's 10th anniversary issue. And Kim Kardashian, Queen of the Naked Selfie, recently posed topless for Richardson magazine's 20th anniversary issue. Continue reading →