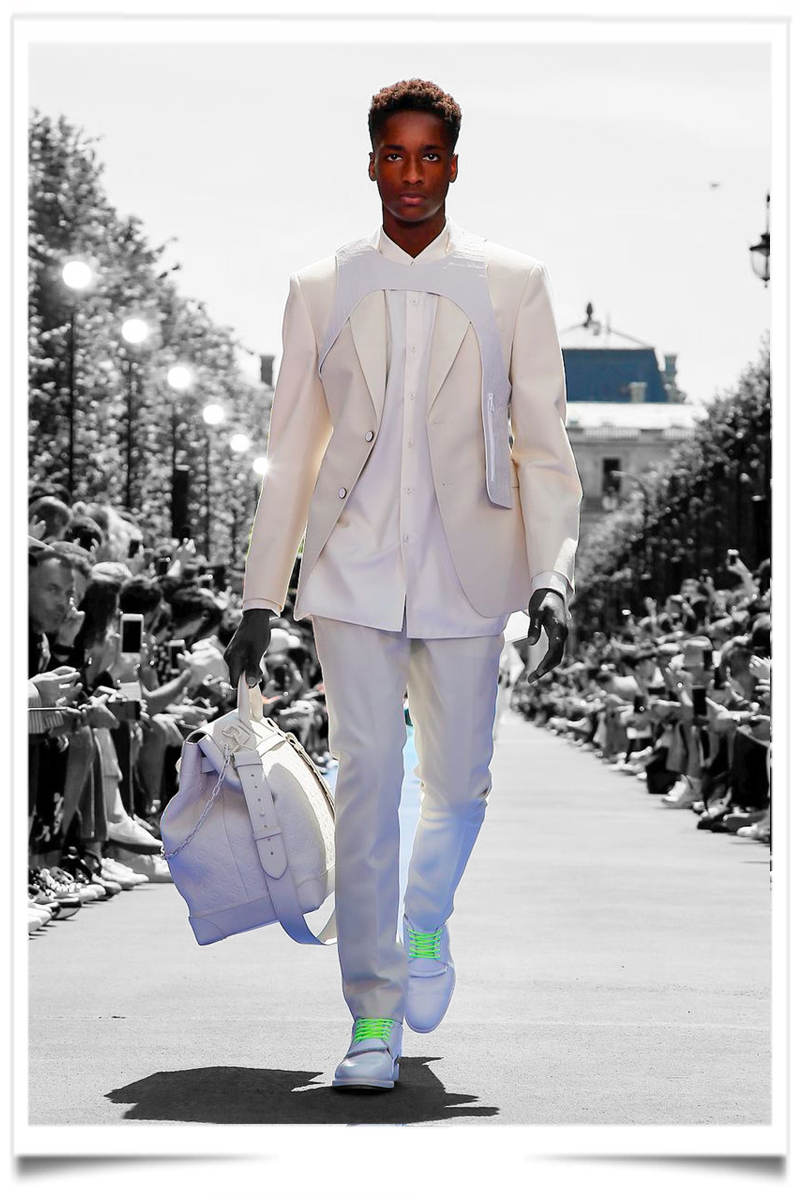 As Virgil Abloh took his bow after his debut men's wear show for Louis Vuitton, he embraced his mentor, Kanye West, and the two men openly wept tears of joy.
The designer from Rockford, Ill., who four years ago launched his streetwear label Off-White with the aim of revolutionizing high fashion, had a theory about what it meant for him to reach the top rungs of the industry.
The clothes themselves signaled the dawning of a new era. Neither pure streetwear, nor straightforward luxury, they sat somewhere in between, with all the trial and error that comes with mapping new territory.
In a preview at the Louis Vuitton studio, Abloh said he wanted to start with a blank slate. His color scheme was based on white light hitting a prism and separating into a spectrum of hues, with shades ranging from off-white (naturellement) to the multicolored palette of "The Wizard of Oz."
Abloh likened himself to the character played by Judy Garland, the "farm girl from the Midwest transported to Oz, a fairy-tale land where she experiences things beyond the reach of her imagination." Along his yellow brick road, he found transfigured basics: a jacket made of white mink; a camel double-faced cashmere hoodie, and a tie-dye T-shirt in white leather. Continue reading →