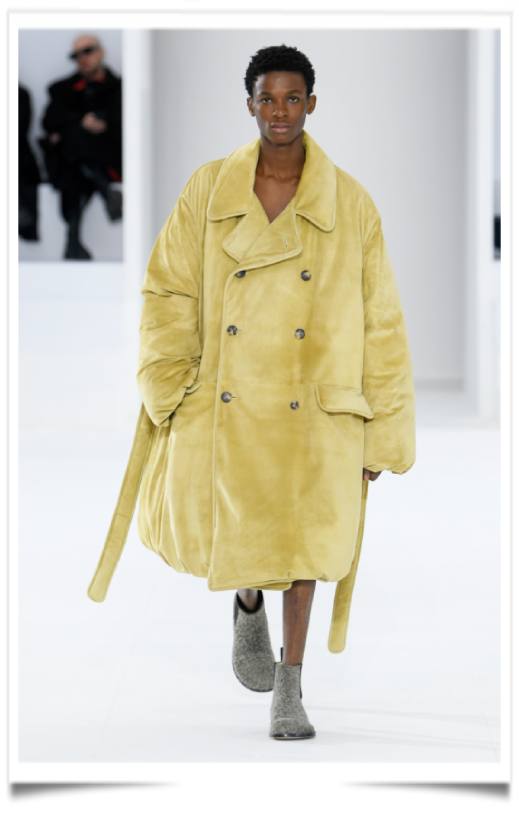 It's exciting to see Jonathan Anderson explore the unknown in menswear the void of Lavoisier.
The Loewe men's show was stunning, challenging in its directness, unorthodox in its use of copper colors and pewter and vellum, and often chic in a strange way I thought I was a plumber.
In the midst of a fall season filled with tailored wool coats, Anderson's were exceptional in their elasticity, and even more intriguing when cut a little looser and buttonless, with a deep V-shaped opening into which the mannequins rested an arm.
Several models wore white and red contact lenses, adding eerie and disturbing moments to the show, which was framed by three large-scale paintings by Julien Nguyen. The zombies are back.
Crewneck sweaters tightened at the side seams, creating bulbous shapes, while trench coats puffed up like dresses seen in old master paintings sponsored by Michelin. A silver top with a bulging hem contained sand to create a new "modular" shape. Continue reading →