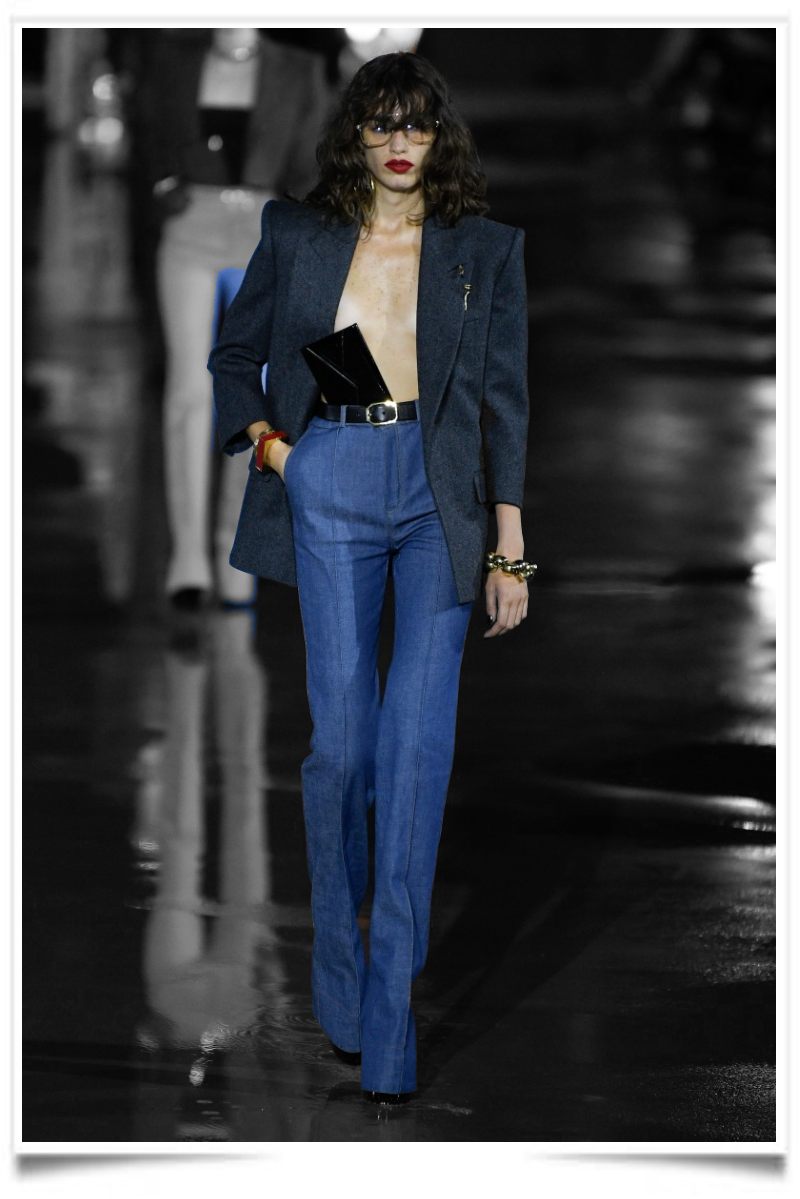 Saint Laurent is finally back on the official Paris Fashion Week schedule . The Eiffel Tower is a finger pointing to the sky, a universal beacon to make the group of the Prince of Venice sparkle, it was Tuesday night at the Trocadero. The tower indifferent to the cycles that give rhythm to elegance, this may explain it, standing like a spear it crosses the centuries, a sign certainly for St Laurent.
Frosty glamour is perhaps the best way to describe Vaccarello's severe, polished brand of chic, this season hinged on mannish, square-shouldered jackets, skimpy disco catsuits and evening gowns and dresses with the shrugged-on ease of a polo shirt.
Big sunglasses, leather gloves and major gold jewelry heightened the 1980s allure and winked to Paloma Picasso, whose theatrical sense of dress a turban and big gemstones here, an austere bustier gown there was said to have inspired house founder Yves Saint Laurent and nudged his creativity out of bourgeois codes.