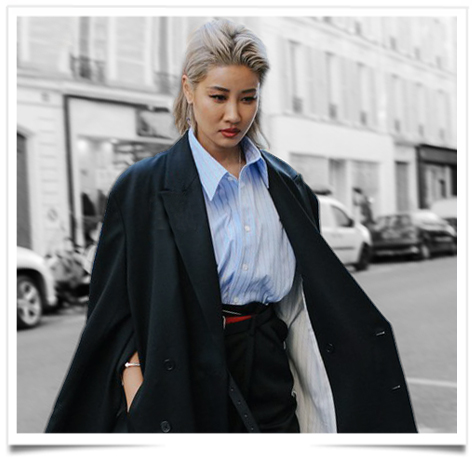 Kim Jones will be in good company in his new role as artistic director of Dior Homme, which has appointed Yoon Ahn, a member of the designer's inner circle, as the brand's jewelry designer.
Known as Yoon, Yoon Ahn has carved a rare niche for herself as an entirely self-taught designer. On the day we met, she had just learned that she'd been named an LVMH Prize finalist. "It's crazy—we just made pants for the first time!" she says, laughing. "For us to be even be nominated is like, what?"
Tokyo-based Ahn and her partner Verbal, a celebrated rapper in Japan and former member of M-flo, the Nineties hip-hop group, are super-connected in the fashion industry. The power couple, which has its own streetwear brand Ambush that figured among the finalists of the 2017 LVMH Prize, has appeared in campaigns for Louis Vuitton and Dr. Martens. They've also collaborated with brands including Colette, Sacai and A Bathing Ape.
The first runway show of Ambush in Tokyo in March drew some of the biggest names in Japan's fashion industry, including Chitose Abe, Jun Takahashi and Hiroshi Fujiwara. The label, which grew out of a jewelry line launched in 2012, is inspired by Verbal's hip-hop roots and subcultures. Kanye West figures among fans of the brand.