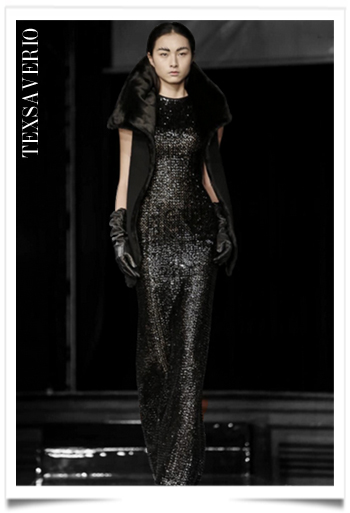 Tex Saverio was incorporated on December 2012 to work on the Ready-to-Wear clothing and lifestyle products. It aims to bring the Tex Saverio brand to a global platform and position Indonesia on the international fashion arena.
The first exclusive ready-to-wear collection was launched at Paris Fashion Week, at Jeu de Paume, on Saturday 28th September 2013.
Indonesian born and based couturier Tex Saverio founded his eponymous luxury couture line after graduating from Bunka and Phalie Studio in Jakarta. His fashion career officially started in 2010 through the label Tex Saverio Prive, which was oriented toward haute couture designs. Dramatic, theatrical, spectacular are the adjectives often used to describe the aesthetics of Tex Saverio label. This consistent design DNA is something sacred for Tex because it defines his label's image for the public eye.
His presentation at the Paris Fashion Week at the Automobile Club, place de la Concorde can be assimilated to some designers who were at the last Paris Haute Couture Show. His collection is effectively closed to Haute Couture designers. It is sobre, glamour and original.
It is a designer worth to follow in the future.