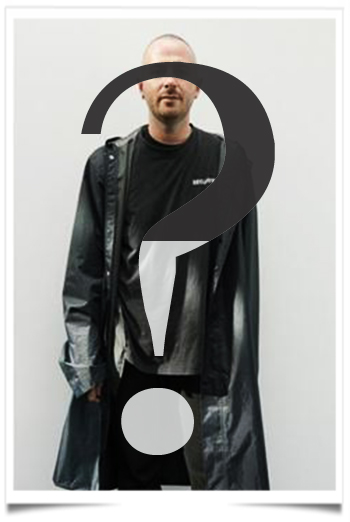 The Georgian trained at the Royal Academy of Fine Arts Antwerp in Belgium (alma mater of the likes of Dries Van Noten and Ann Demeulemeester) before leading design teams at Maison Martin Margiela and Louis Vuitton. Mr. Gvasalia was recently the primary designer behind Vetements, one of the coolest and most hyped labels to emerge in Paris in recent seasons. Its spring show on Thursday took place on the upper floor of a gaudy Chinese restaurant, and it attracted attention from style-set movers and shakers as well as celebrities, including Kanye West. Vetements was a finalist for the LVMH Young Fashion Designer Prize this year.
What is Vetements? By Morand Pascal! The label was founded as a creative collective by seven designers who initially remained anonymous because of contractual commitments elsewhere. They called the brand Vetements, the French word for clothes, because they wanted customers to look beyond the branding that pervades the fashion industry. Mr. Gvasalia only stepped out of the shadows, taking his place at the creative helm, late last year, although a strong collaborative ethos continues to pervade the studio. Guram Gvasalia, his brother, now handles the commercial side of the business.
Vetements has made its name through deconstructionist designs centered around reimagined urban streetwear. The proportions are often oversize, and there are quirky twists and unconventional materials that subvert expectations.
You now know where Mr. Morand finds his concept on clothing 'Vêtement' in Haute Couture. Thanks Mr Gvasalia.
Anonymode