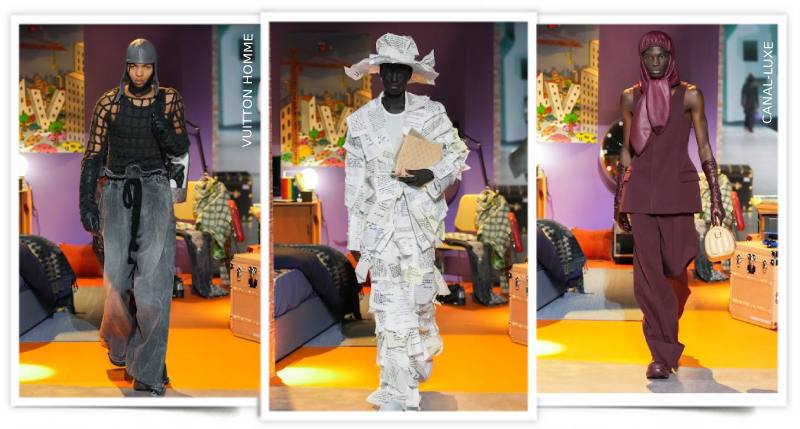 Somebody pinch Colm Dillane. Just 18 months after winning the runner-up award at the LVMH Prize for Young Designers, the Brooklyn, New York-based designer was at Paris Fashion Week to present the collection he codesigned for Louis Vuitton, the world's biggest luxury brand.
Dillane, the founder and creative director of the KidSuper label, came to the table with a 500-page book of ideas, but Vuitton's in-house team had already designed a large portion of the collection, which revolved loosely around the theme made in Chicago.
Dillane, who frequently incorporates his paintings into his clothes, was able to push the technique to its luxurious extreme with a tapestry-style jacquard coat.
Those pieces stood out in a lineup that offered a solid mix of Vuitton's familiar cartoonish tailoring, spliced with digital glitch effects and Surrealist details, like extra sleeves that cinched the waist of a burgundy suit jacket, and double-layered coats with peel-off shoulders.
Recruited by outgoing Louis Vuitton chairman and chief executive officer Michael Burke, he is now at the mercy of Burke's successor, Pietro Beccari. The Italian executive may well want to put his own stamp on the house by confirming a permanent successor to Virgil Abloh, whose untimely death in November 2021 left Vuitton without a creative director of menswear. This gives real credibility to the LVMH grand prize.