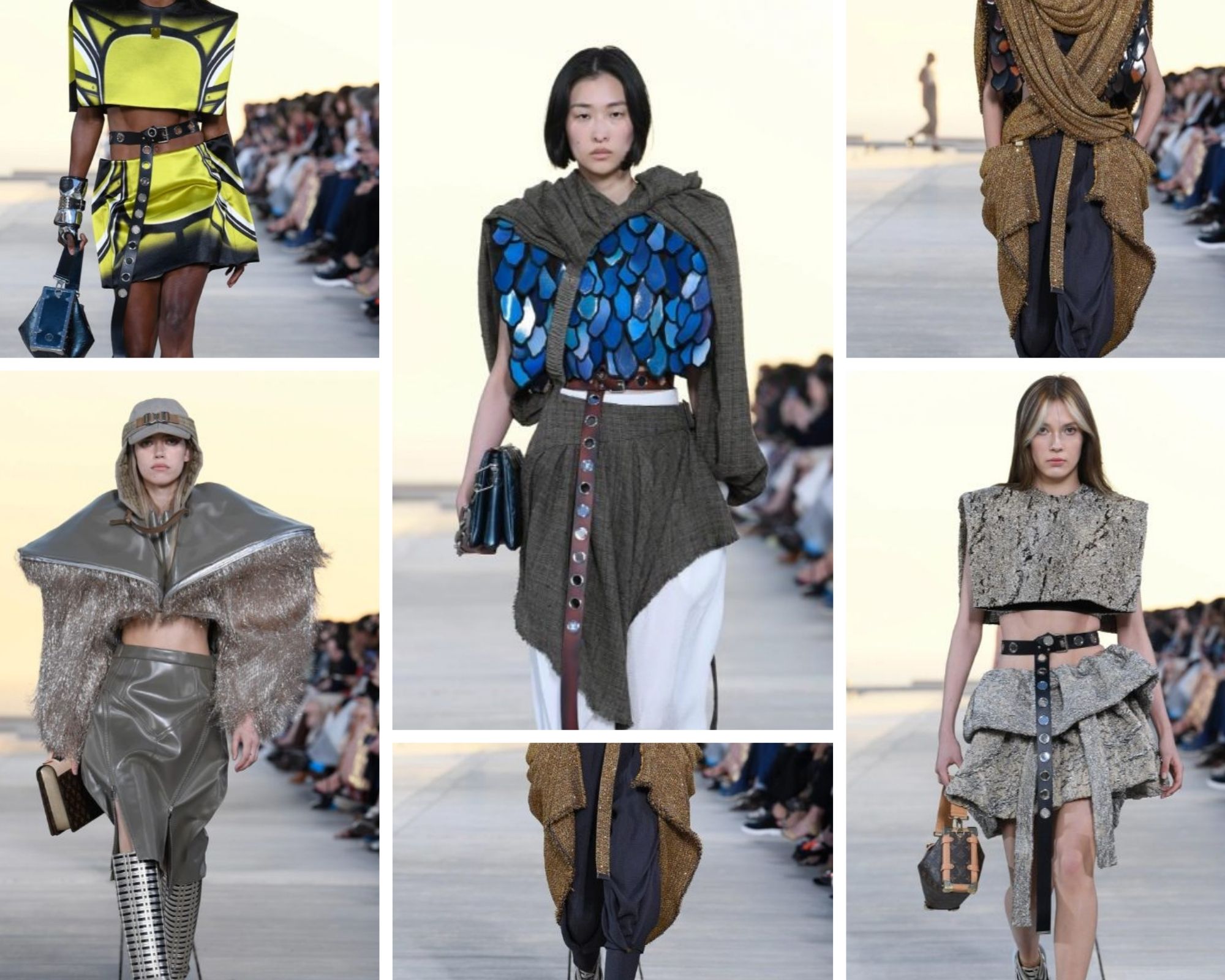 When the Louis Vuitton resort collection was ready for its debut on Thursday at the Salk Institute of Biological Studies plaza overlooking the Pacific Ocean in La Jolla, California, all eyes turned skyward to watch a flock of seagulls chase camera drones hovering over the runway. Nature does put on a good show!
Nicolas Ghesquière presented his resort collection for the French fashion house once again in California. That and the dramatic Brutalist architecture of the research institute founded by vaccine pioneer Jonas Salk and designed by architect Louis Kahn.
The mirror image concrete buildings with the trickling "River of Life" running through the center plaza and out to the ocean made for an incredibly scenic backdrop, which is really what resort shows are all about: the photo op. With the stark sunset vista of California as a backdrop, the collection was inspired by the California landscape, desert nomads, and surf rats.
In addition to his enthusiasm for discussing materials and textures, Ghesquière showed samples made from images of the Salk Institute buildings taken with thermal cameras, including jacquards and sequins that looked like fish scales.
His designs could sometimes be hard to digest, so fantasy-like that they border on costume, and without much consideration to how a woman might feel wearing, for example, metallic jacquard ceremonial robes with so much girth and heft, or a bolero with crystal fringe resembling a paraglider.
On the other hand, why waste our time with a fashion runway if it doesn't challenge our perception, pushing the now-ubiquitous crop top in a glamor, sculptural and ornamental direction, or conjuring Lawrence of Arabia in the yoga studio, with wrapped linen tunics and half skirts worn with stretch pants and sneakers?