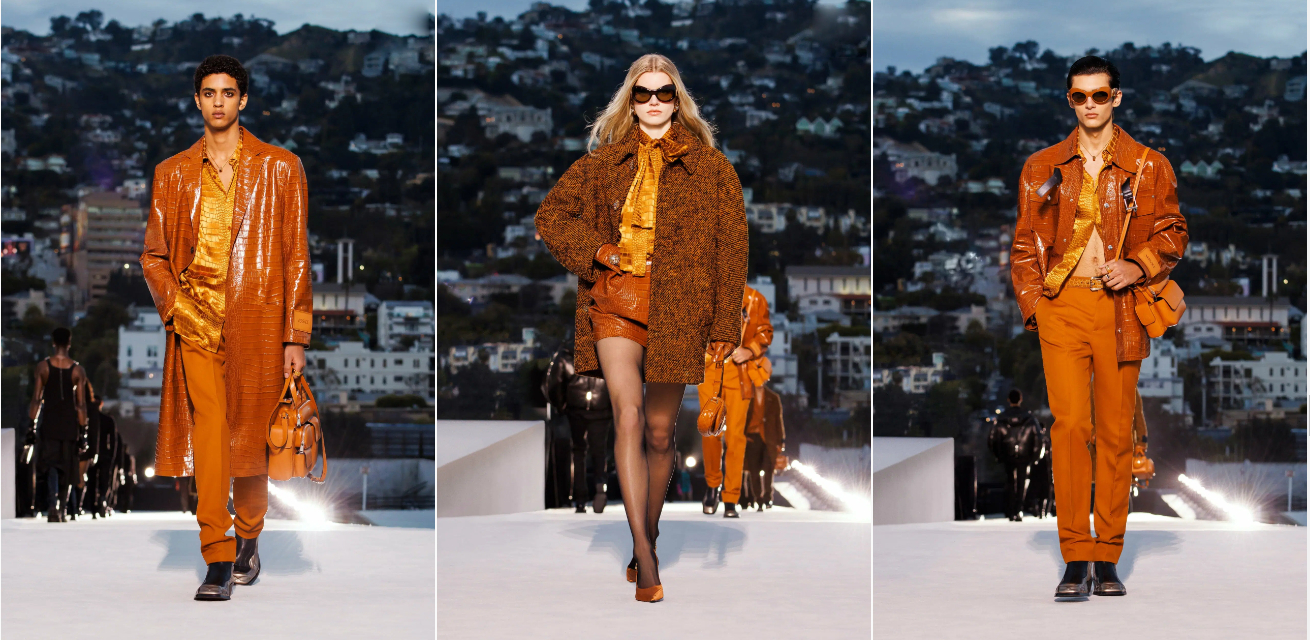 Despite the inclement weather forecast, Donatella Versace had her Hollywood moment with Sir Elton John, Dua Lipa, Pamela Anderson, and Jeff Bezos in the audience and Naomi Campbell, Kendall Jenner, Gigi and Bella Hadid on the runway.
From the rooftop of the Pacific Design Center at magic hour, you can see the Hollywood Hills, the San Bernardino Mountains, the downtown skyline, and the gorgeous parade of Versace power glamour.
Fashion house Milano wanted to decamp to Hollywood, the place that has given it so much in the way of inspiration, red-carpet moments, and campaign faces over the past 40 years.
Besides gathering 520 guests for a Versace-branded gold carpet, 120 of them VIPs, the goal was to elevate. Five actual Atelier Versace dresses were featured on the runway, which the designer hopes will appear on the red carpet again at the Oscars.