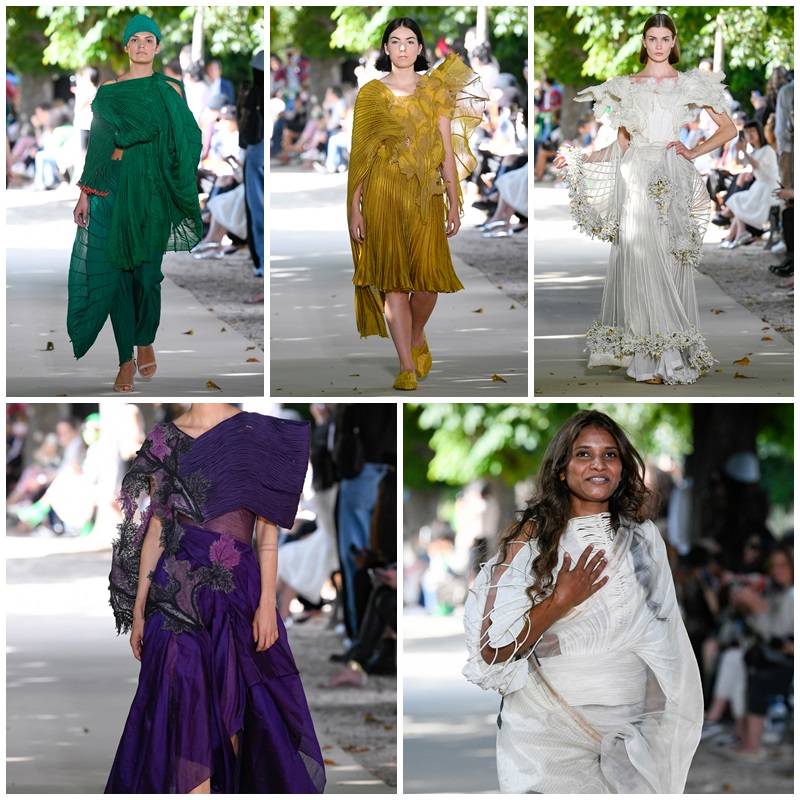 Bodies are like fabric to me and thread is like a breath," Vaishali Shadangule said just before her first show as a guest designer on the Paris couture calendar for her label Vaishali S, established more than 20 years ago in India.
The designer was struck by the parallel between breath, a biological function so universal and instinctive that it isn't thought about much until air runs out; and thread.
This became the inspiration for a collection where she showcased the wealth of the Indian textile tradition, far beyond the embroideries widely used in the global fashion industry, on silhouettes inspired by the plant world.
She used fabrics such khand, a lightweight weave from Northern India traditionally used for sarees; Chanderi, a sheer fabric with a glossy sheen that originates from Shadangule's home region of Madhya Pradesh; or a gossamer thin merino wool weave that felt as light as air, yet warm.
long hand-rolled cords made from her textiles, became both embellishment and a structural element, winding around hips and limbs or outlining the shape of a garment.