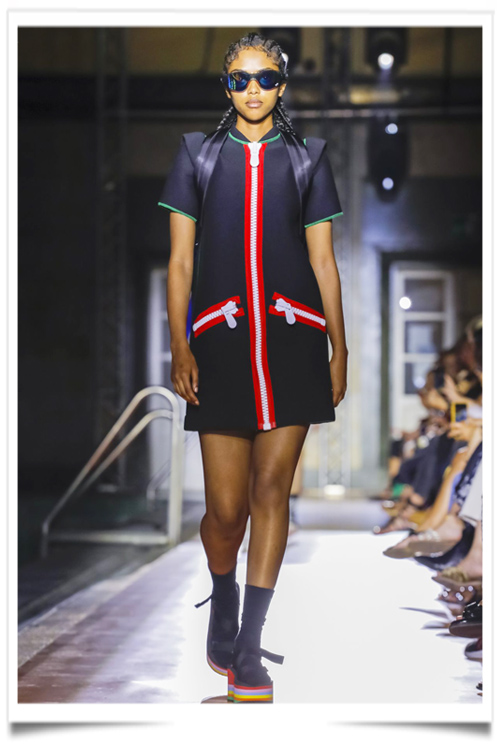 Jean-Charles de la Casa de Castel, newly appointed artistic director at United Colors of Baratton, (a cream!). But the question is: can a man over 70 rejuvenate a brand that is the most metaphorical in Italy, and thus restore confidence to these paranoid young Millennials who live around us and who think the world is full of evil people, to such an extent that they are taught in companies to be kind to their neighbours? A real highlight!
This is a challenge worthy of this son of "midge". Your mission (if you accept it) will be to awaken the brand. Mission impossible? And, well, no, that's it. The collection was perfectly balanced, playing between Luciano's heritage more American than express, and with the inspiration of JCCB, which will not plunge us into the depths of the water or the "inherited bone". It depends on.
This is the great return of the elders to the manoeuvre. Yes, the main inspiration was the idea of water, a link with travel and sailors. Would the foam have excited him so much to touch the pompom? Amazing for a straight guy! With a sailor like Popeye and a Lula in an ecological canvas background, this is a collection that is full of energy with its excess spinach. Rainbow turtlenecks with pleated Denim skirts, striped tops for an Olive in the bosom of Disney or Mickey's couture.
Anonymode