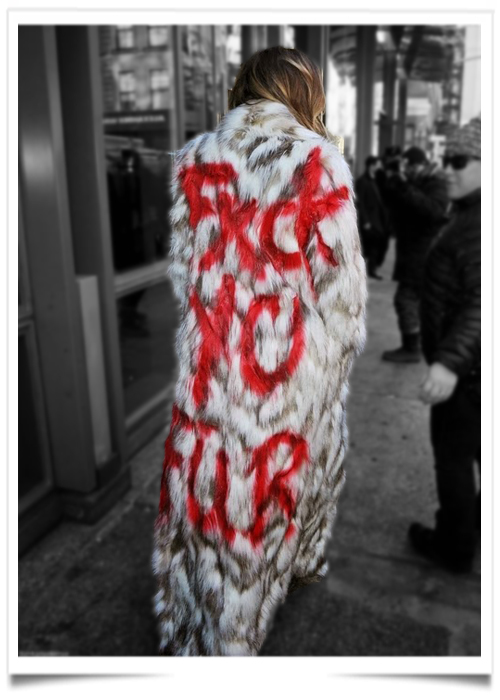 After years of intermittent protests against Michael Kors, People for the Ethical Treatment of Animals said the company is going fur-free. Kors chief executive officer John Idol confirmed that the brand would indeed be going fur-free by December 2018, noting the decision "marks a new chapter as our company continues to evolve its use of innovative materials."
Kors has produced a small collection dedicated to fur for several years, but chief creative officer Michael Kors echoed Idol's sentiment, adding: "We now have the ability to create a luxe aesthetic using nonanimal fur."
With the advances in faux fur and the introduction of other innovative materials, it's becoming clear that there is simply no reason to continue using a product that causes so much pain and suffering.
Michael Kors is the second major designer to reveal a fur-free policy in recent months, following in the footsteps of Gucci, which unveiled its plans in October. The decision marked a significant change by Gucci and its creative director Alessandro Michele. The decision aligned the Italian brand with the practices of its Kering stablemate Stella McCartney, who has long eschewed the use of fur and leather.
Like Gucci, the decision for Kors to go fur-free was years in the making. Matthews said he had met with Idol and Kors to make his case for an antifur policy 15 years ago. We had an idea it was going to go in this direction, but we were thrilled when they said they would no longer be doing fur.
There may be some fur items in stores next year from already produced collections, but Kors will not design fur items going forward.