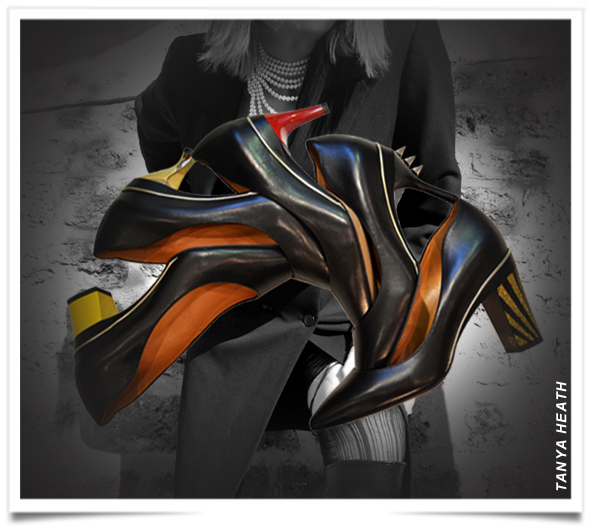 French luxury footwear fashion designer had a stylish idea shoe with interchangeable heel that have become her signature.
When I heard about Tanya Heath's shoes, I liked the idea. My first question was how is it possible? She has created gorgeous shoes for every business active woman who wants to change her pair of shoes for a drink after the office.
I'm in love with the concept of interchangeable heels, very nice and if you have a huge appartement or a dressing room larger than a football ground, you have to adopt Tanya's concept?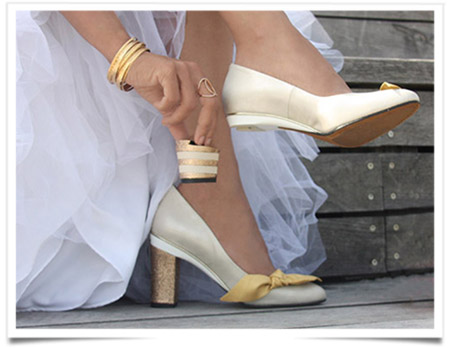 Tanya Heath is a very charismatic and bi-cultural woman. Never forget, Yves St Laurent was born in Algeria, Pierre Cardin (Cardini) in Italy, and the list is long if we look at the origin of the French designers.
Tanya is a bridge of belief, as you imagine yourself lifting out of the logic and out of the reason of the consensus reality, moving beyond time and space and beyond time-space, you can find that that land is and has been forgotten by the imagination.
A juxtaposition of opposites, of paradoxes, is often what the Dreamer looked like. Tanya is a contradiction and a combination of real pure dreamer and creative ingenior. She dreams for the women, she dreams a real object for the future, like a real artist, she builds the future.
I visited the store to check out this amazing concept by myself. I instantly fell in love with the collection, and now you have to go to St Germain-des-Près.