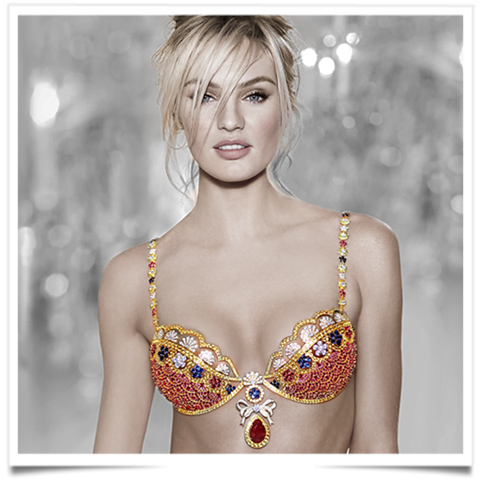 Victoria's Secret revealed this year's Fantasy Bra. We can wonder who will wear it on the company's Facebook page on Wednesday.
The leading lingerie brand shared a photo of supermodel Candice Swanepoel wearing the stunning bra that is valued at $10 million. Swanepoel, 24, was chosen to wear this year's decadent bra, dubbed, "The Royal Fantasy Bra" because it features major bling.
Designed by jeweler Mouawad, it comes with a bow and belt. It features over 4,200 gems including rubies, diamonds and yellow sapphires set in 18 carat gold and in the center there is a huge 52-carat ruby.