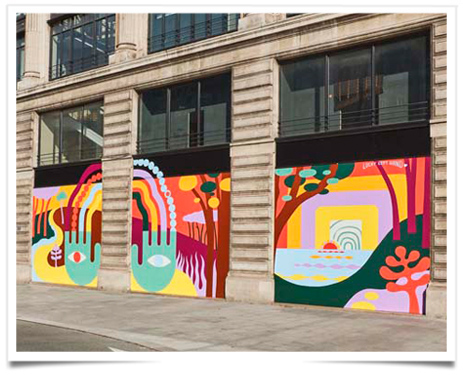 Louis Vuitton called on French artist Steven Burke, aka Luckylefthand, to decorate the façade of its Pont Neuf headquarters in central Paris with his bright, minimalist artwork.
The artist, who hails from a surfing town on France's southwest coast, painted bright, stylized rainbows and his signature hand motif in a nod to social distancing, the hands are symbolically placed with a meter-and-a-half space between each.
The artist said he sought to both convey the feeling of summer vacation while also capturing the current, transitory period.
The neighborhood is also home to LVMH's sprawling Samaritaine complex, which will house a high-end hotel and small department store, which had been scheduled to open this spring before the coronavirus crisis hit. Continue reading →