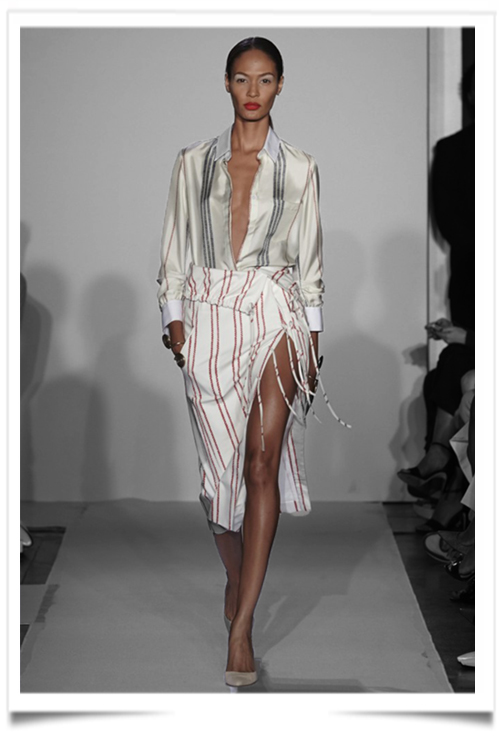 .
Altuzarra is a luxury women's ready-to-wear brand launched in New York by Joseph Altuzarra in 2008. Altuzarra was born out of the desire to make the sophisticated modern woman feel seductive, strong and confident.
Since its inception, Altuzarra has been consistent in establishing and refining its hallmark style – both subversive in nature and fiercely feminine, it merges authentic French sophistication with American pragmatism and ease.
Altuzarra is born in Paris from a Chinese-American mother and a French father. His multicultural upbringing and has keen interest in French culture including art, ballet and film are key influences throughout his collections.
Altuzarra wan the inaugural CFDA branding initiative. He designs costumes for New York City Ballet's Pas de Deux A Place for Us and wins 2013 USA Woolmark Prize.
.