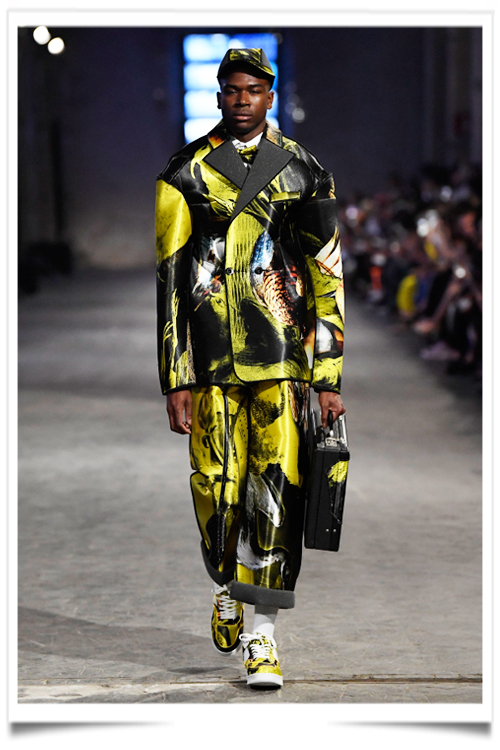 I like to try to push the boundaries of an identity of a garment," said Francesco Malandrini, winner of the Supernature: Polimoda Fashion Show 2019, held Tuesday night at the Manifattura Tabacchi in Florence on the occasion of Pitti Uomo.
As one of 22 of the school's final year Fashion Design students selected to participate in the event, the 25-year-old's six bold, cartoonish, graphic and arty men's wear silhouettes based on printed foam impressed a panel of industry players.
Malandrini, who grew up in the outskirts of Florence and graduated from the fashion school the day after the show, said he saw foam as a good medium for creating volume and displaying print, but also for communicating.
"It's meant to be a reflection on human nature and mankind, with this idea that we're just animals among other animals. Continue reading →