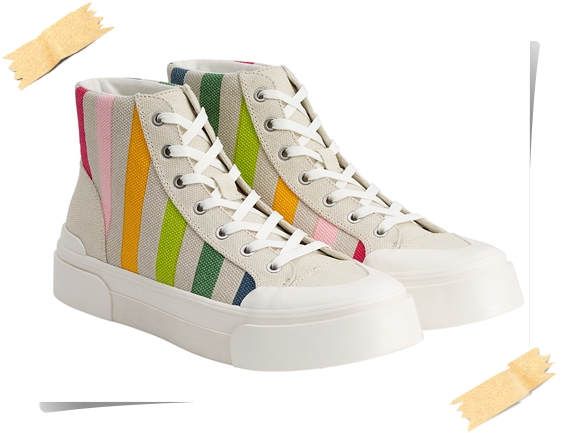 After the Vuitton sneaker the H and M sneaker the two extreme ones are here, except that Vuitton was an April fool, so stop calling the office to know where the sneakers are on sale.
Sustainable sneaker label Good News has joined forces with H and M on a capsule collection of unisex sneakers. The sneakers, which have a retro flair and feature upbeat stripes and colors, were made using grape leather, fibers derived from banana plants and biodegradable soles.
Despite these efforts, there remains a lot of scrutiny around fast-fashion giants and their sustainability claims which some often dismiss as greenwashing.
For the Good News duo, however, the retailer's willingness to make changes and its levels of transparency the Swedish company topped the 2020 transparency ranking by campaign group Fashion Revolution made the tie-in a step in the right direction. Continue reading →