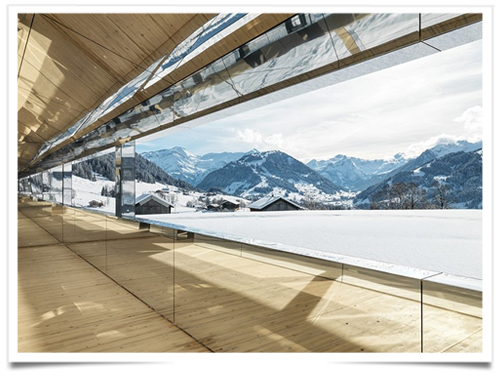 Located one floor above ground level at the recently reopened Gstaad Saanen airport in Switzerland, Tarmak 22 is a new 3,000-square-foot gallery bringing contemporary art to new heights.
"There are a lot of art collectors in Gstaad, but there aren't really any spaces to organize shows and get together.
"The location is spectacular, the airport has a very alpine feel: the beams in the hangar are made of 8 meter strips of wood, and it sits in a valley in between the mountains. From the huge windows all around the hangar, the view is either all white in the winter, or all green in the spring.
And the landing strip with all the helicopters reminds me of James Bond movies, Continue reading →