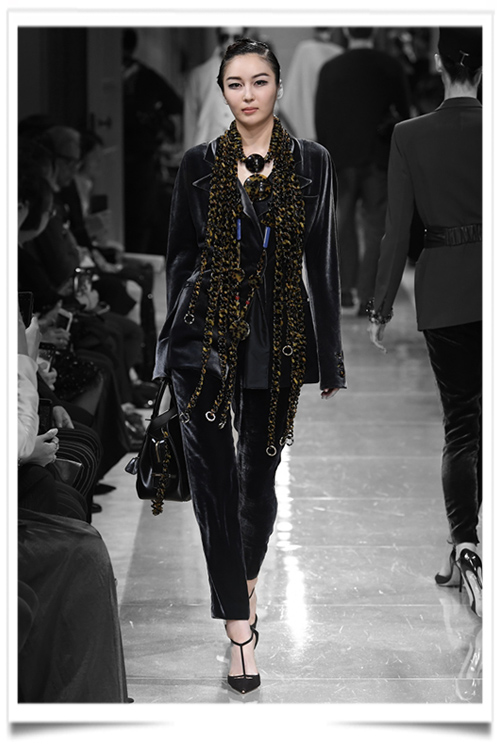 In his first runway show for a cruise collection, Giorgio Armani touched down in the island nation of Japan, and brought with him even more of an island vibe. The show began with looks in neutral shades, eventually moving on to more vibrant reds and blues.
Linen, silk and satin were accented with leather trim and sumptuous knits. Lightweight fabrics were often used in voluminous pieces, from oversized women's blouses and flowing ponchos to pleated men's trousers that gathered at the ankle like jogging pants.
Wide belts with exaggerated buckles defined the waist of coats and pants, tortoiseshell necklaces were chunky and layered and brooches and earrings packed a punch with their sheer size and bright, shiny colors.
One standout piece was a sheer black dress, gathered into pleats from the neck to the waist and secured at the collarbone with a cord. Complete with pockets, it was a picture of effortless elegance. Continue reading →