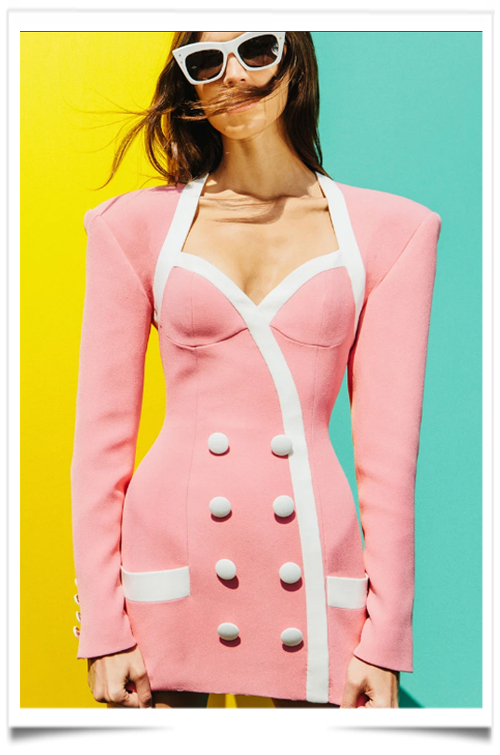 Olivier Rousteing and his team designed Balmain's resort collection during the coronavirus pandemic, swapping images on WhatsApp and drafting in suppliers worldwide to get it made !!! Interesting !
Embroideries were done by old ladies working in their kitchen in the south of Italy, the myth of Haute Couture is killed in eggs. In Japan, they were working in their living room, you know in this very large apartment in Tokyo !!!
It was tough," said the designer, who tried on the men's prototypes in his Paris apartment. The fabrics were a real struggle because I was choosing by Zoom. It is a very difficult and great performance in fact, but so much easier than sewing a dress.
In the whole Balmain produced more than 400 looks for women and 300 for men, presented since June 15 in a digital showroom with an avatar of Rousteing acting as host and guide. But if you can make 400 models in your kitchen why not do away with the design studio ? Continue reading →